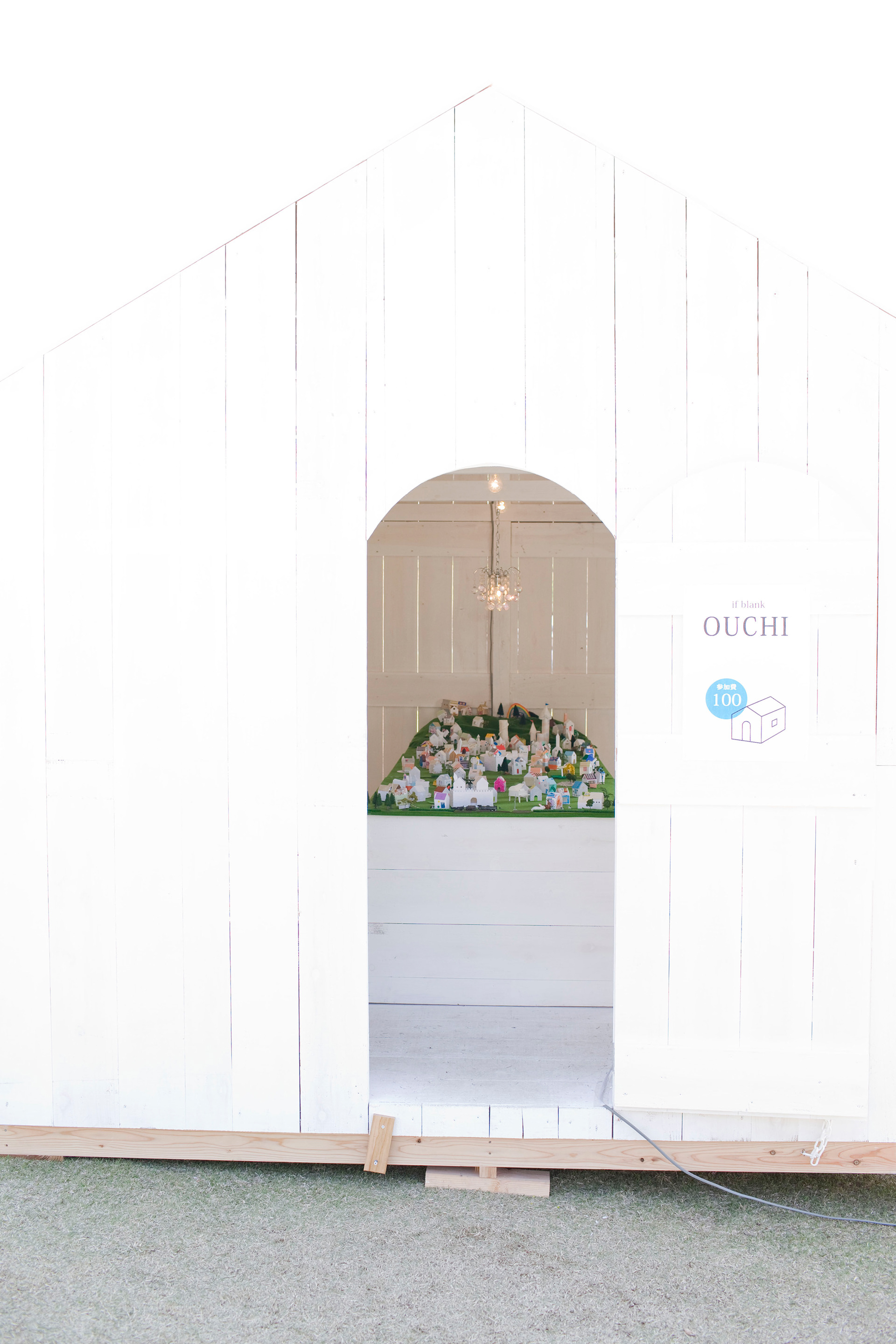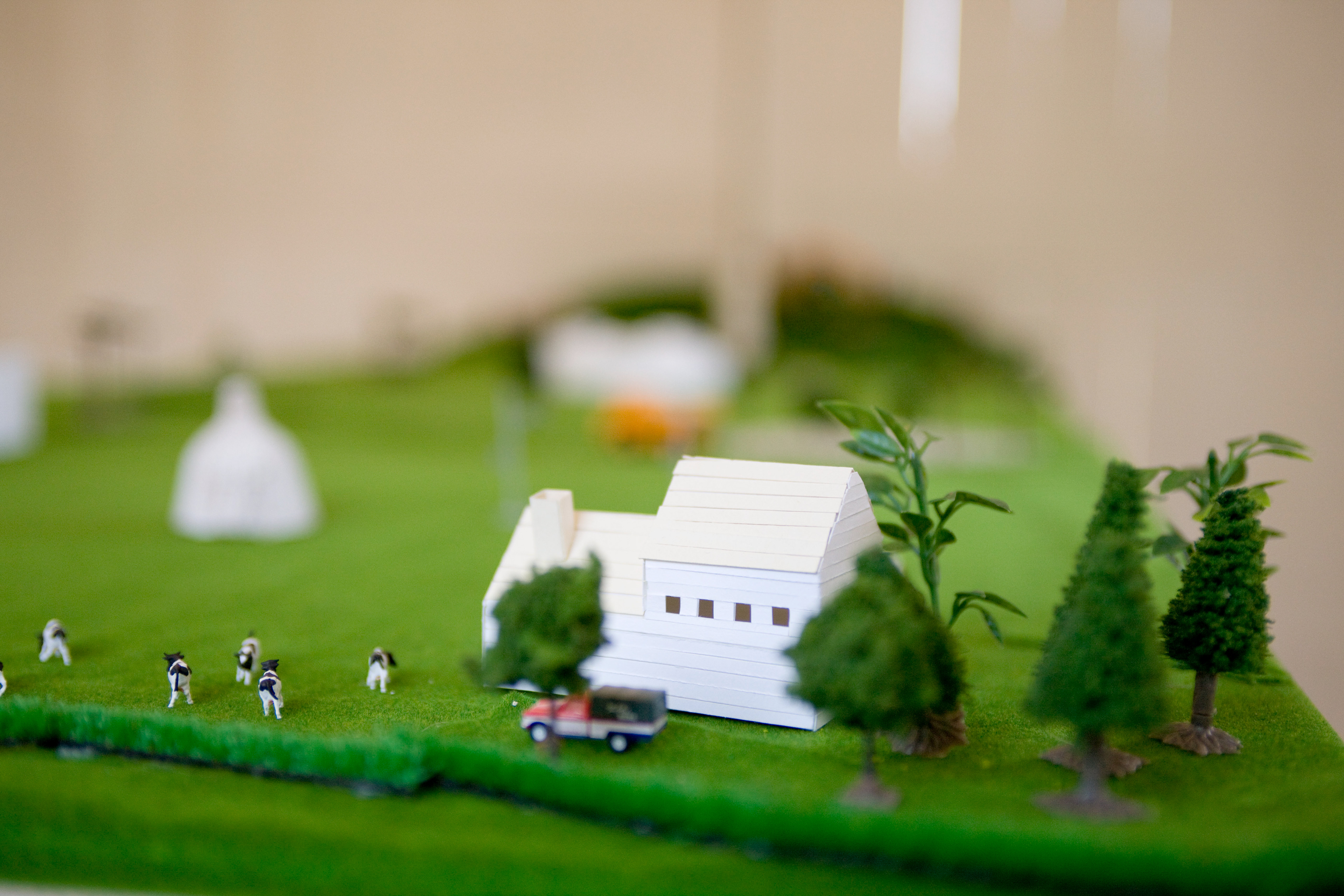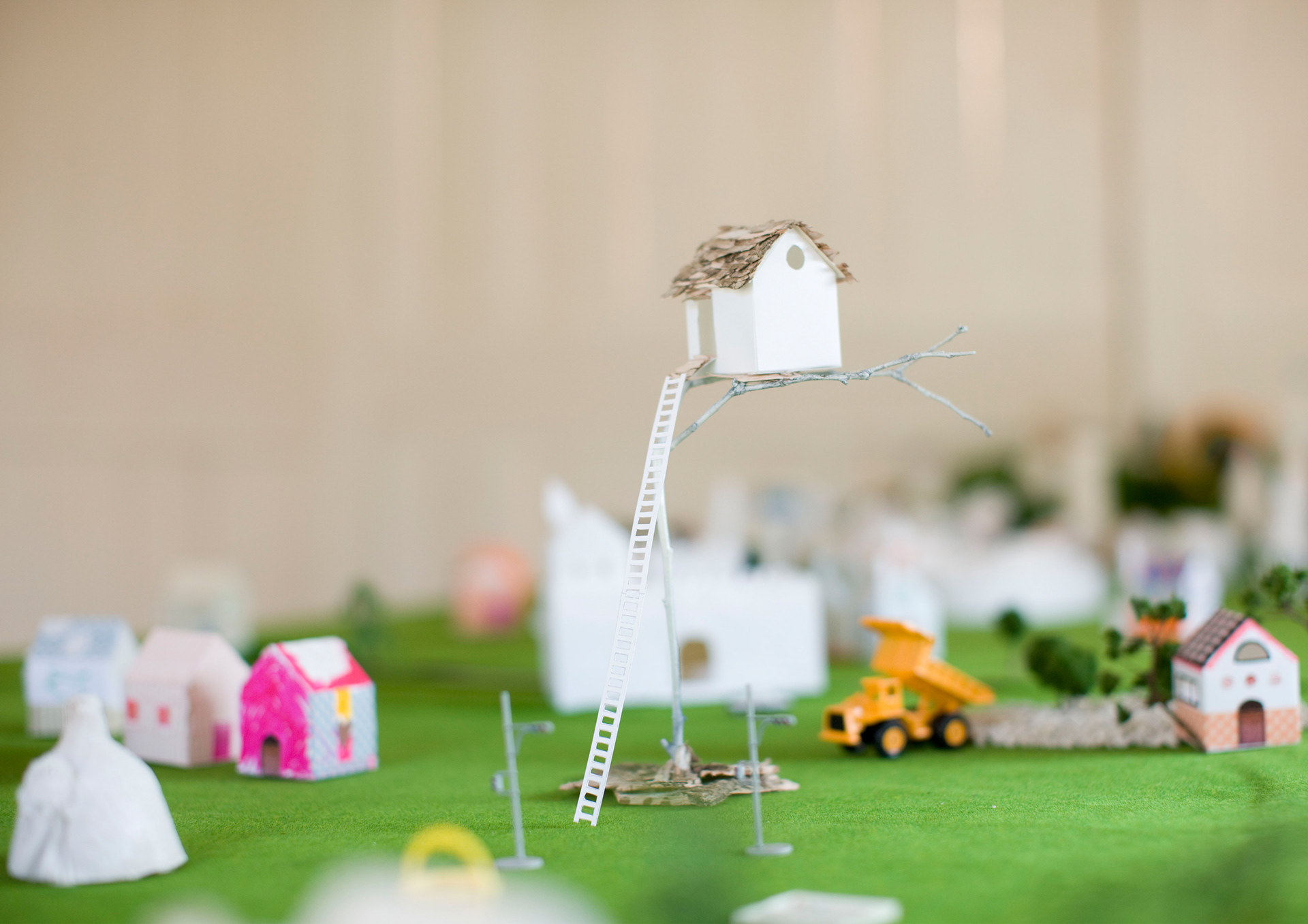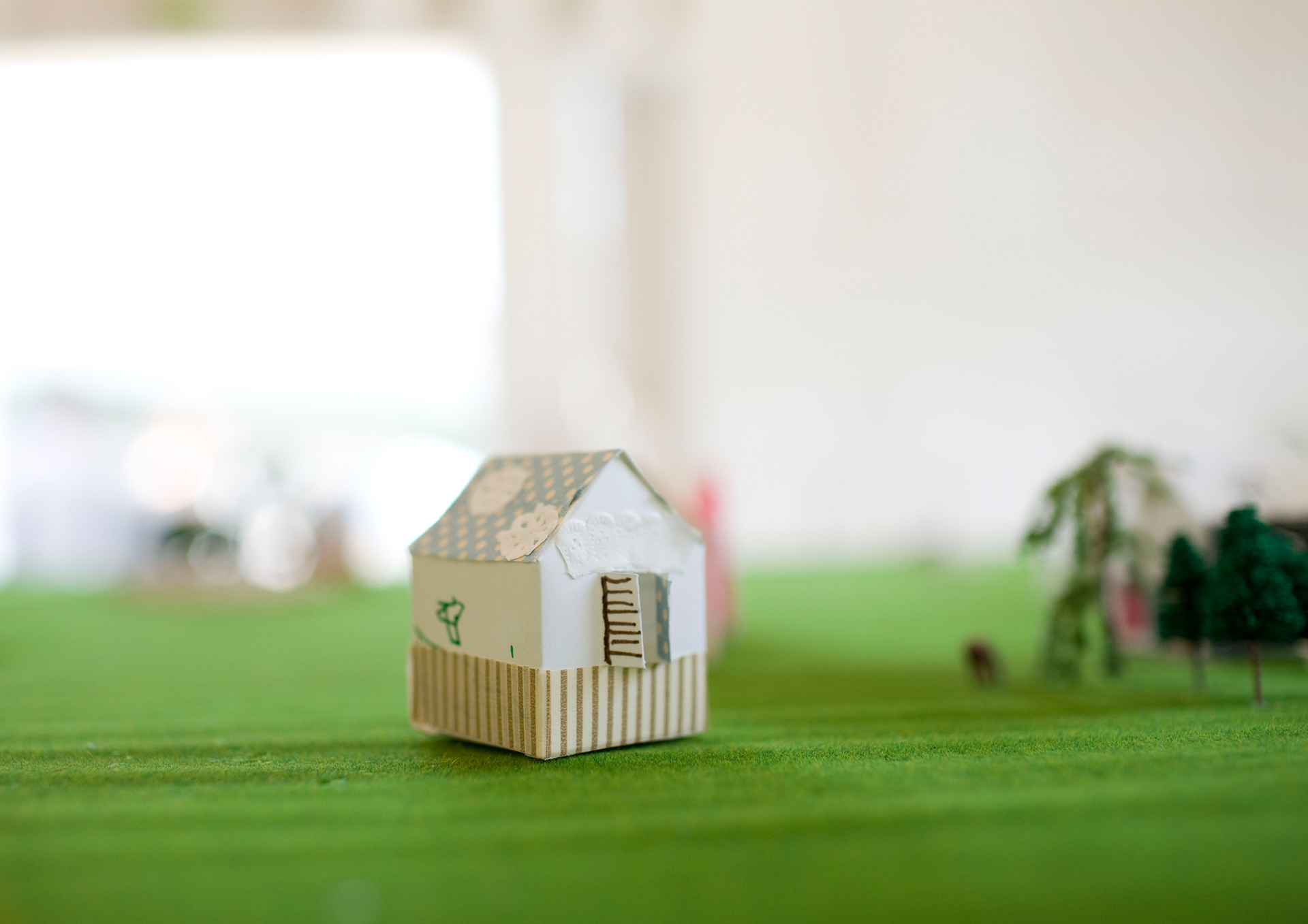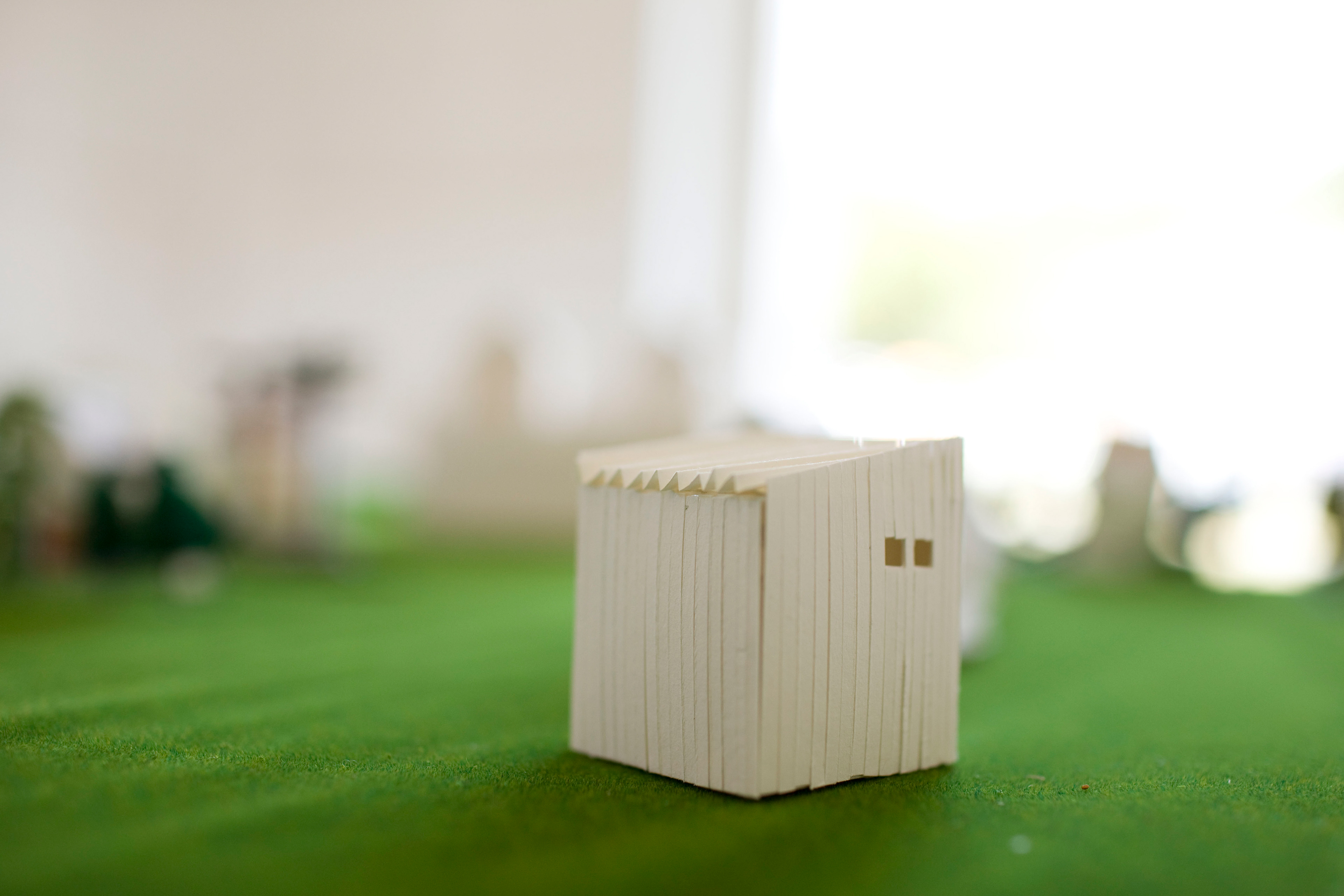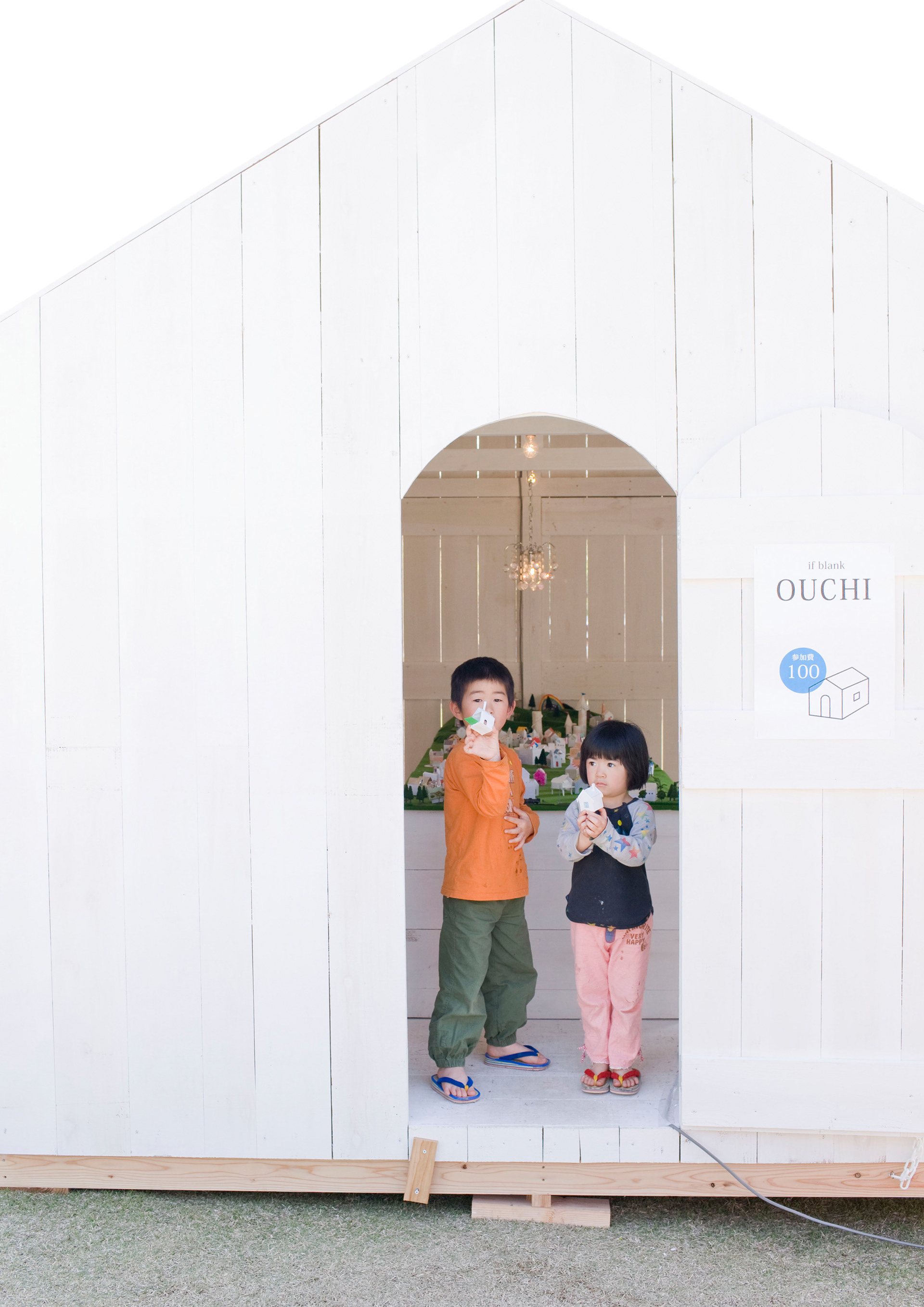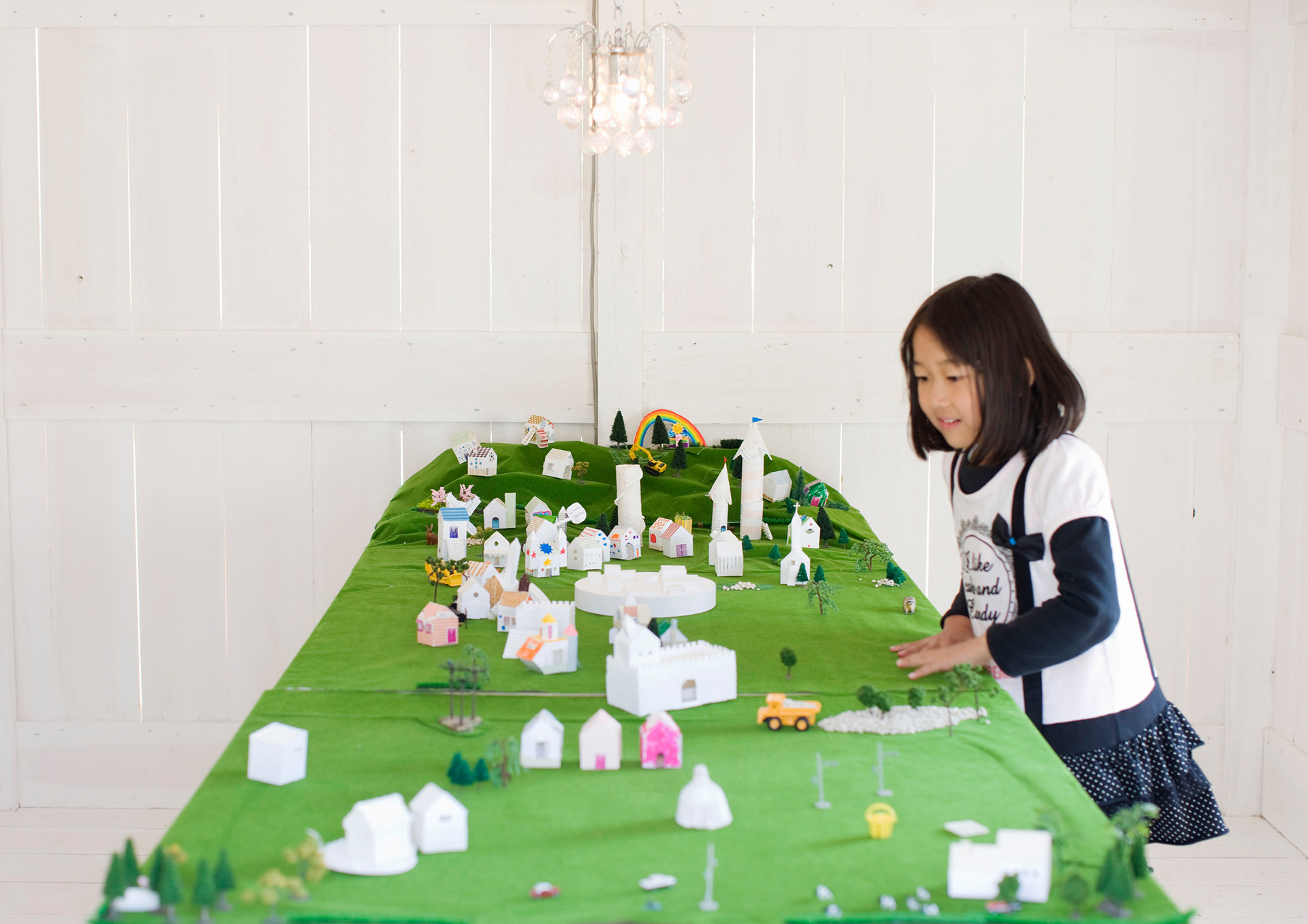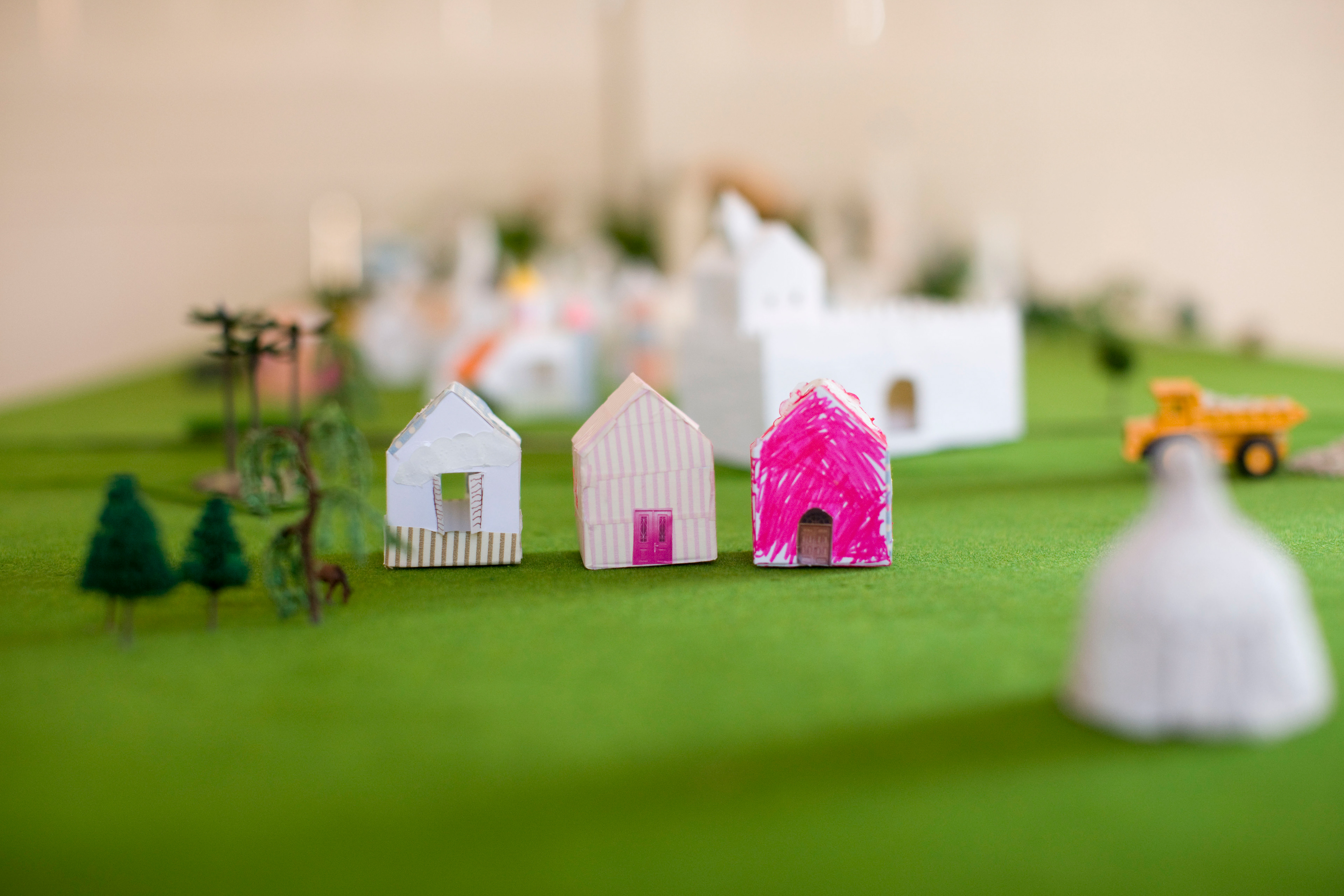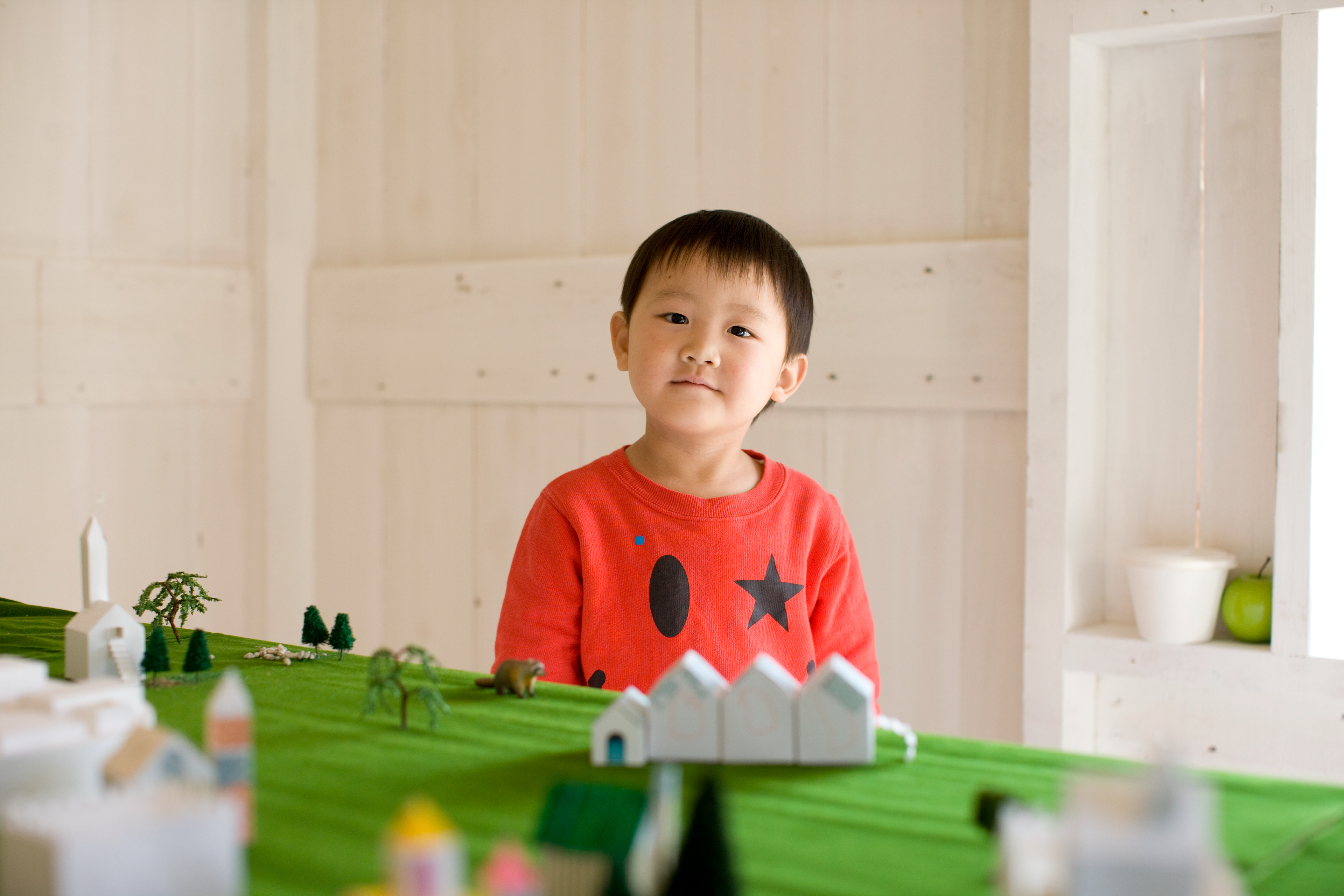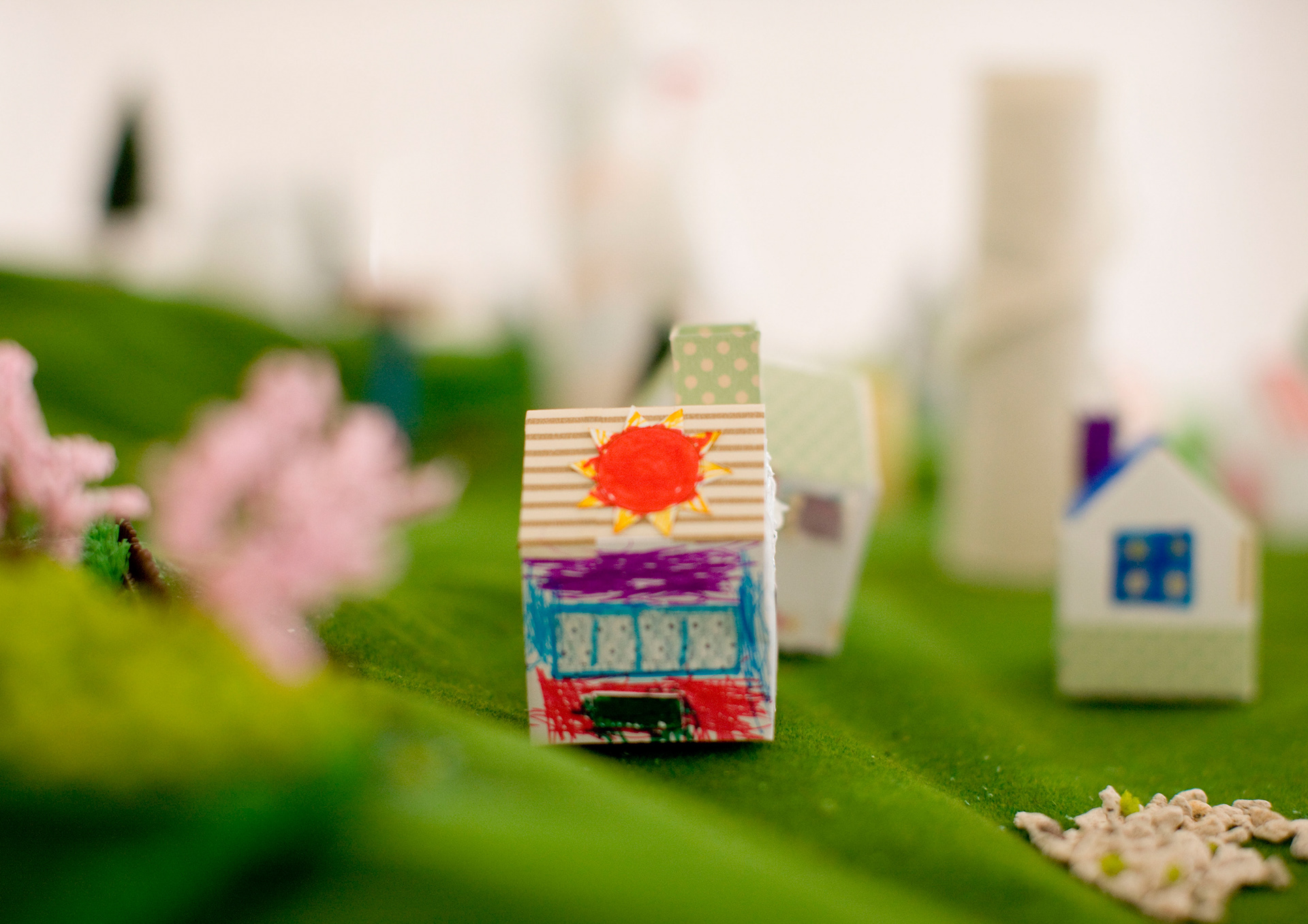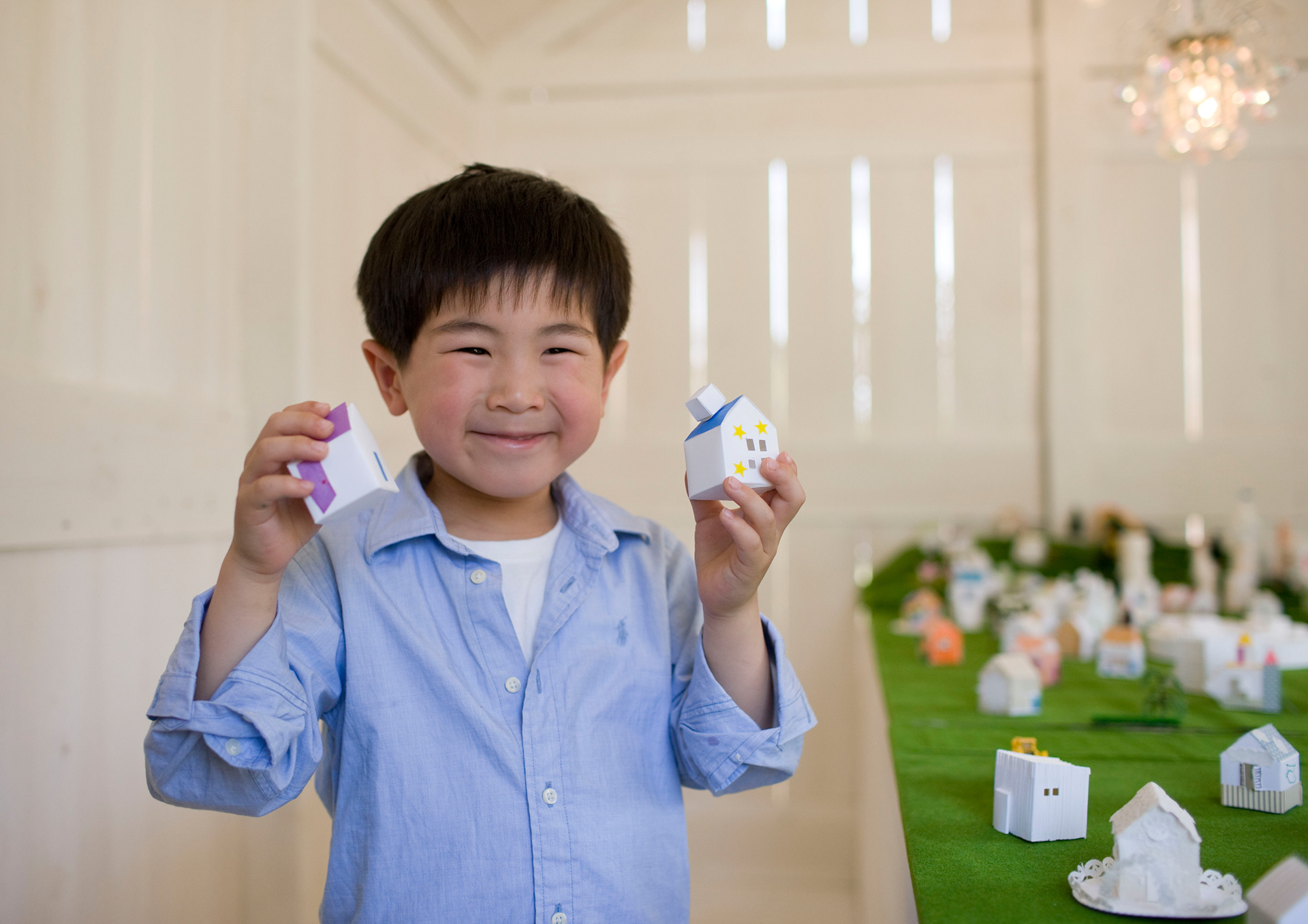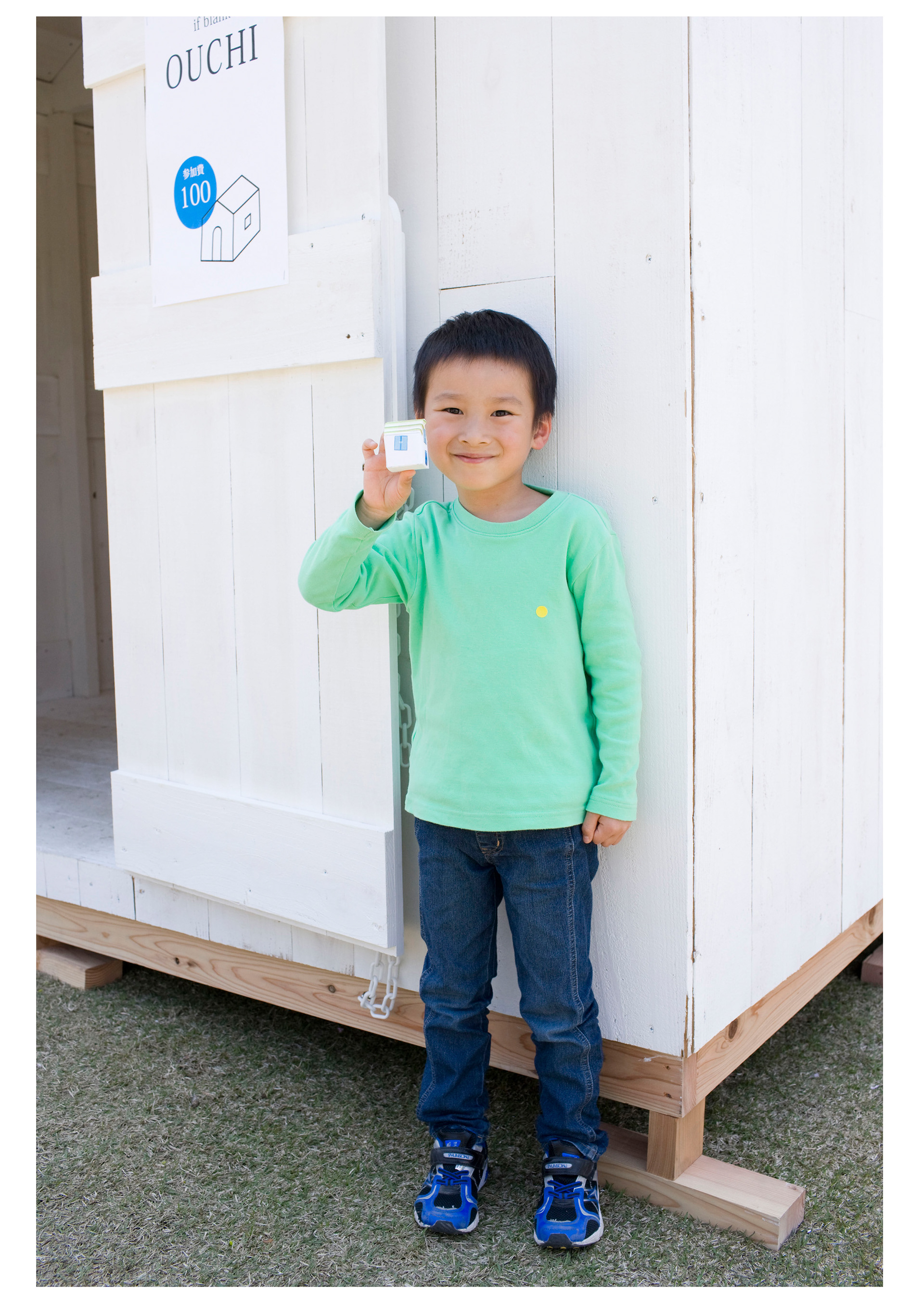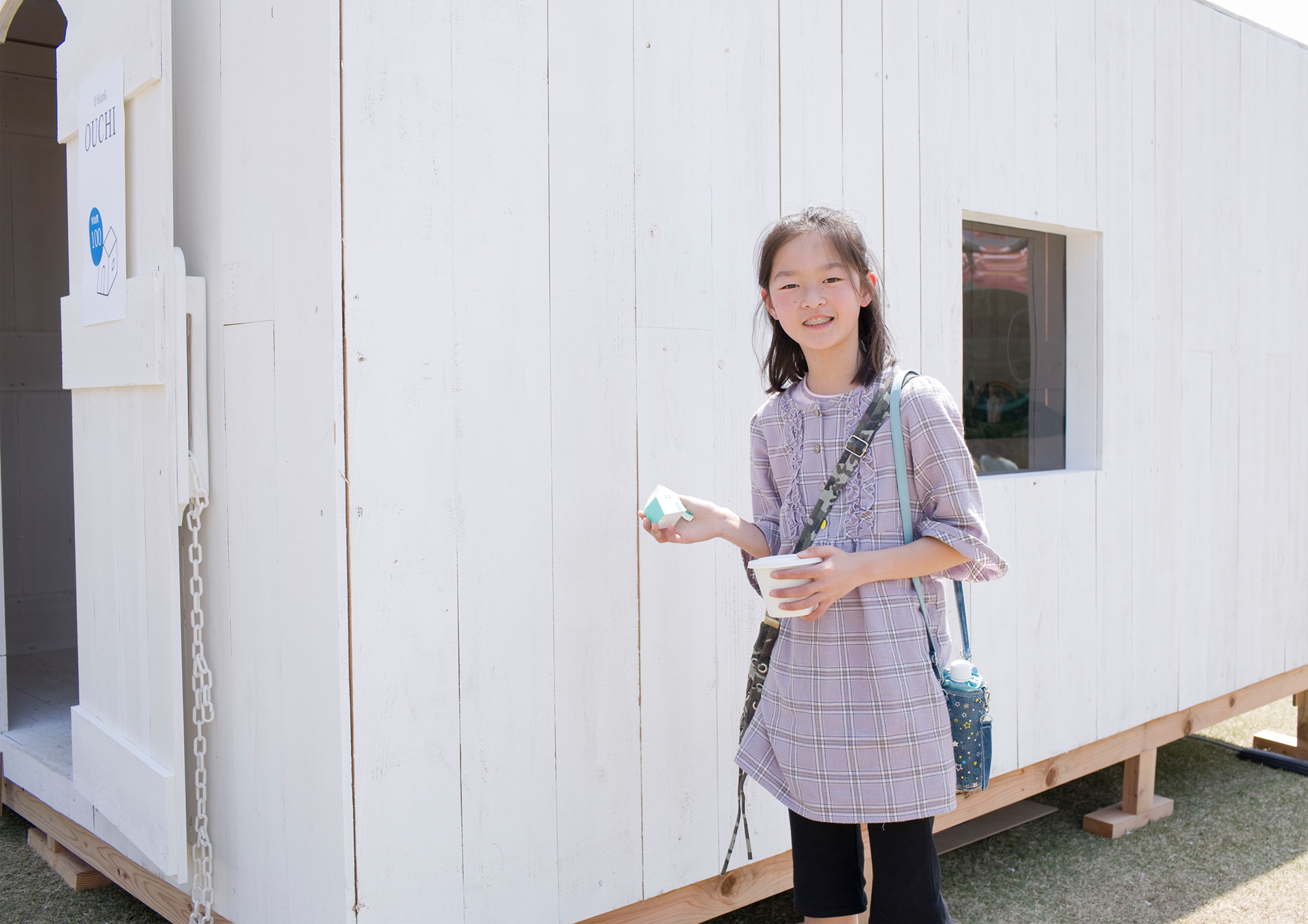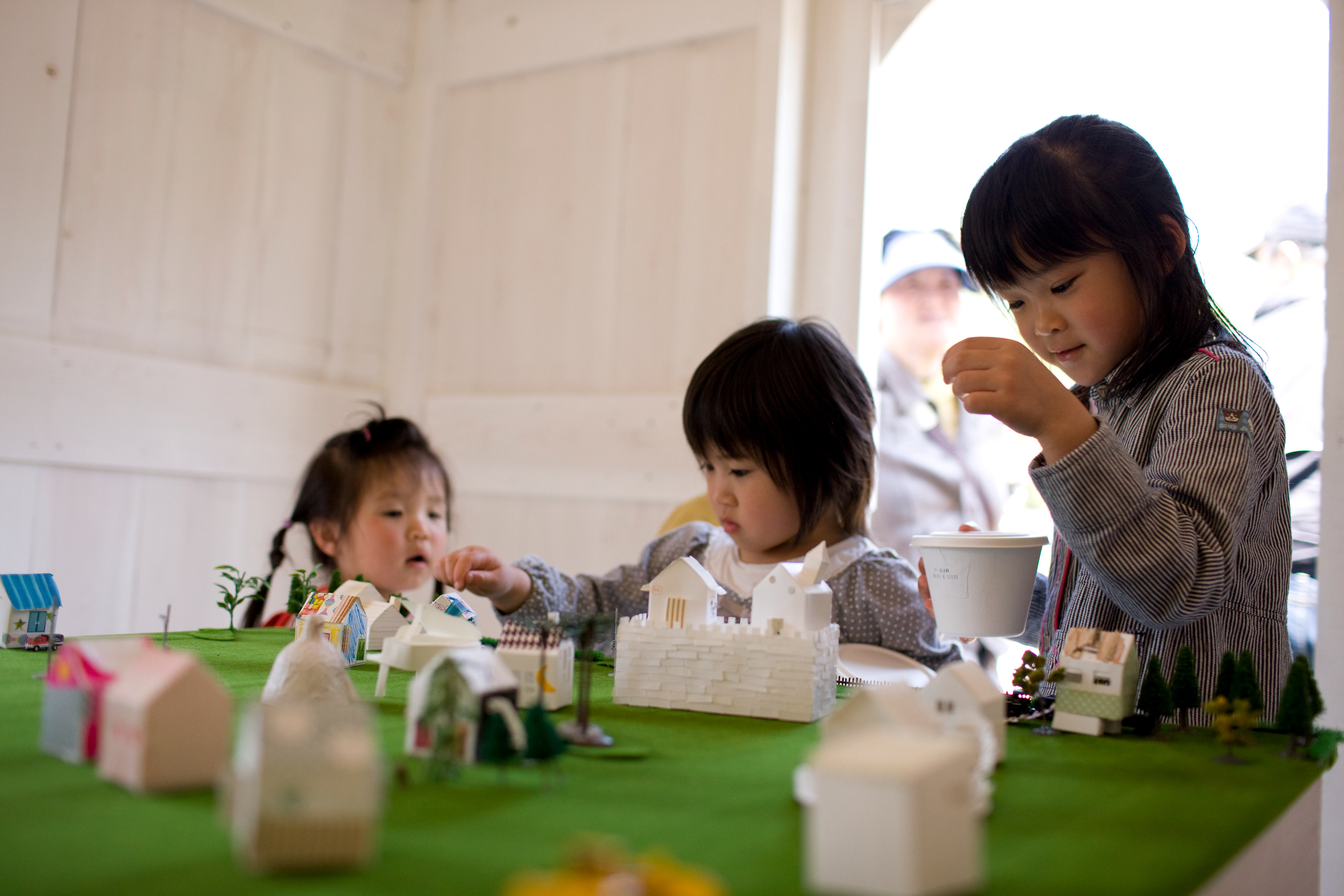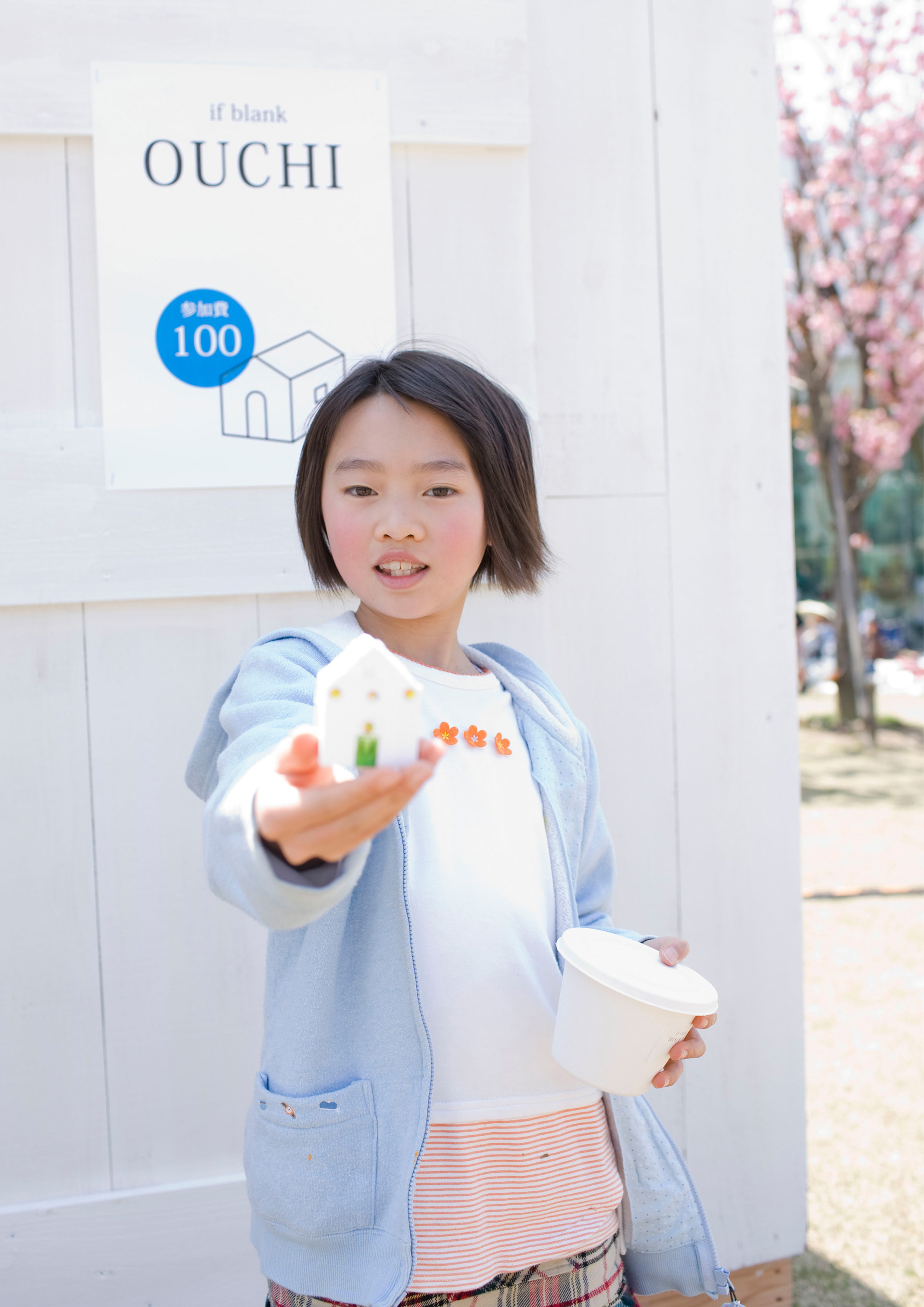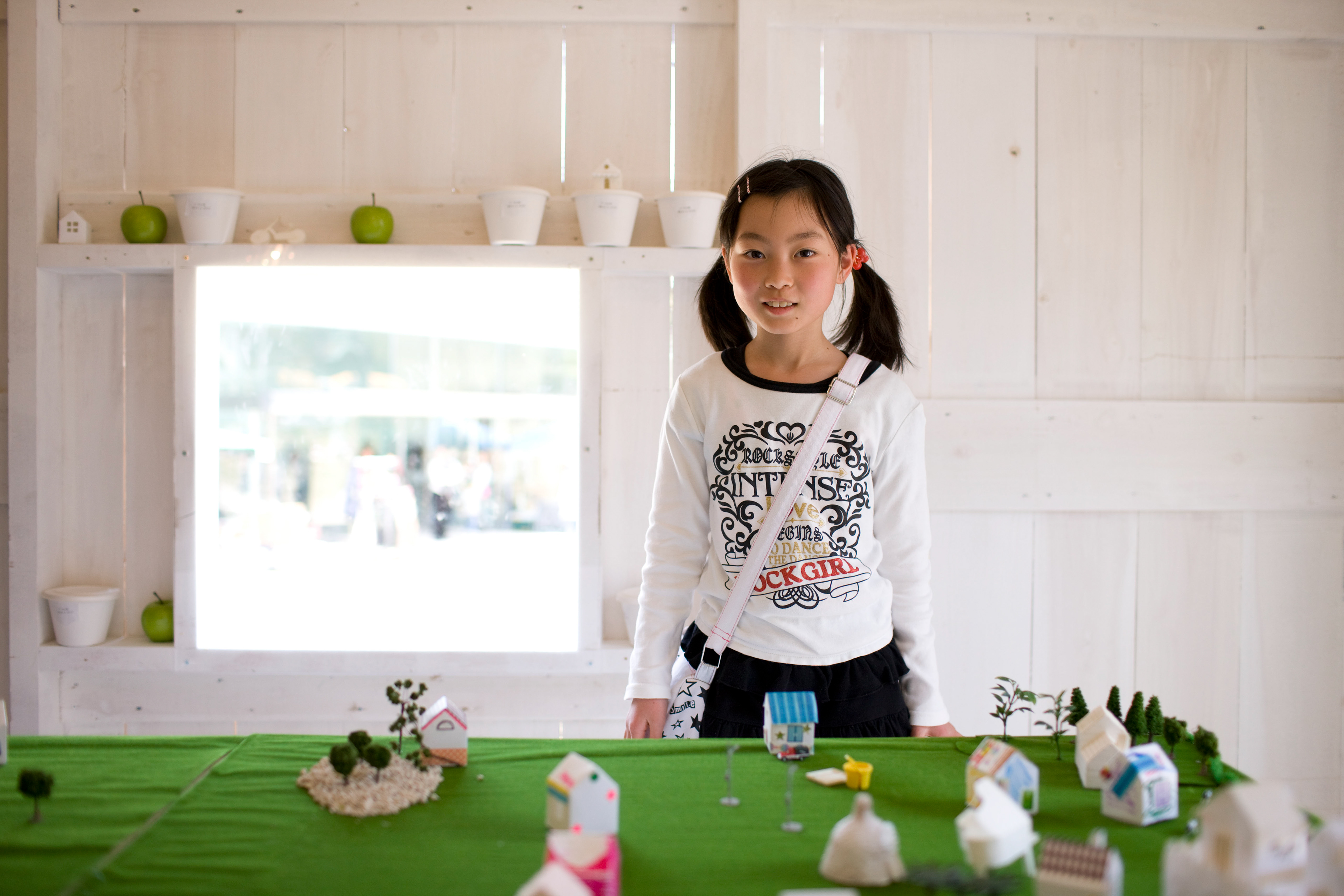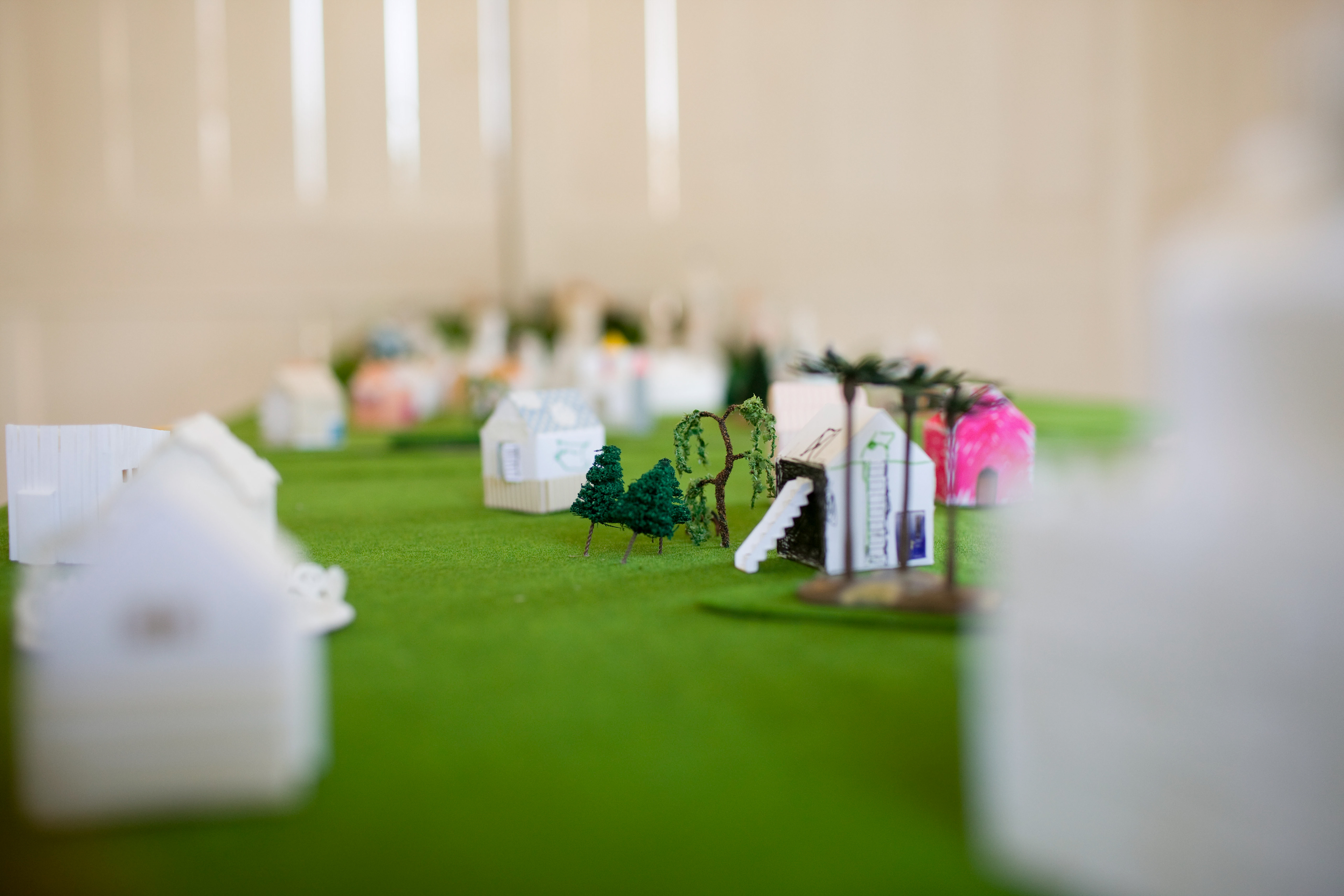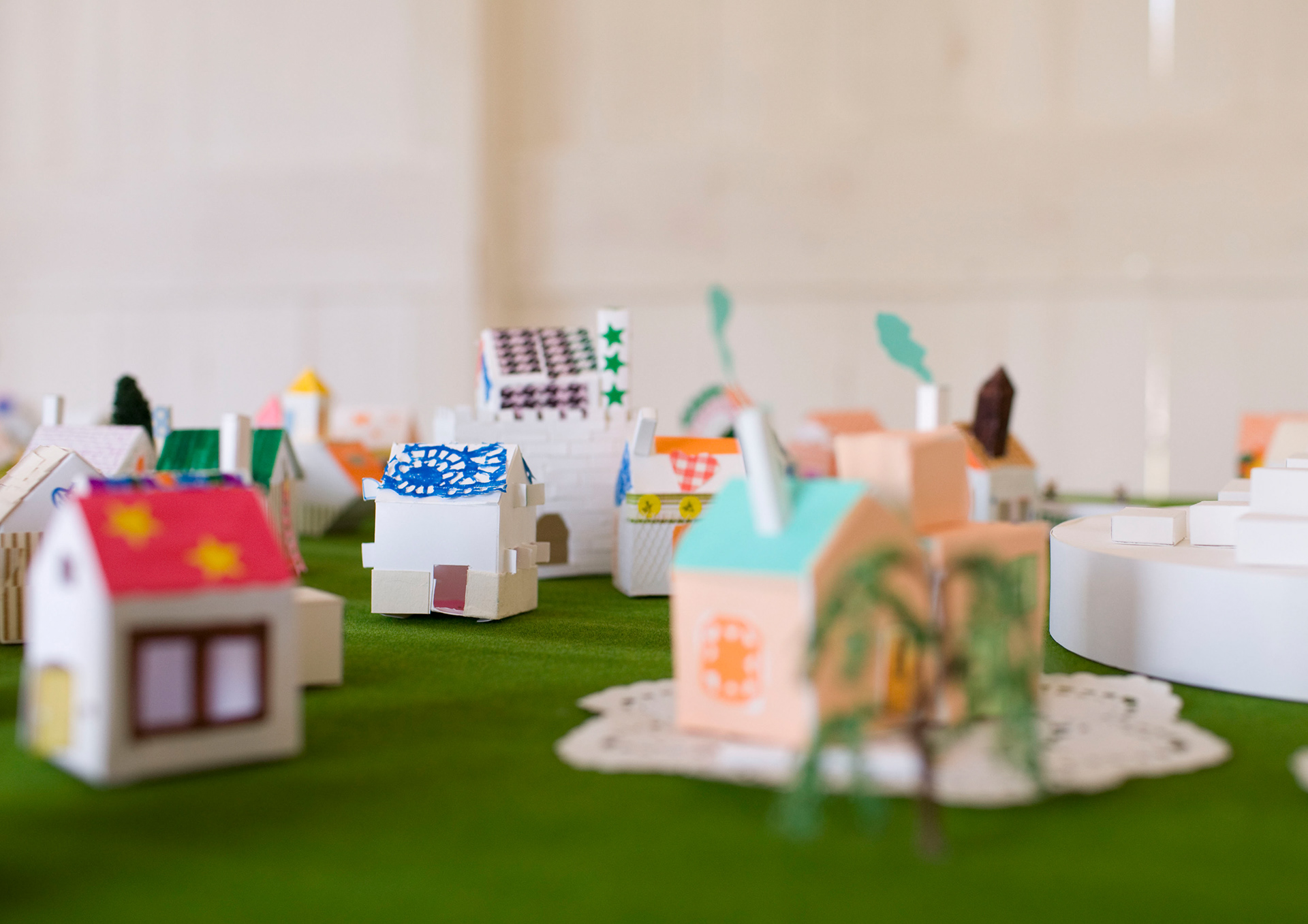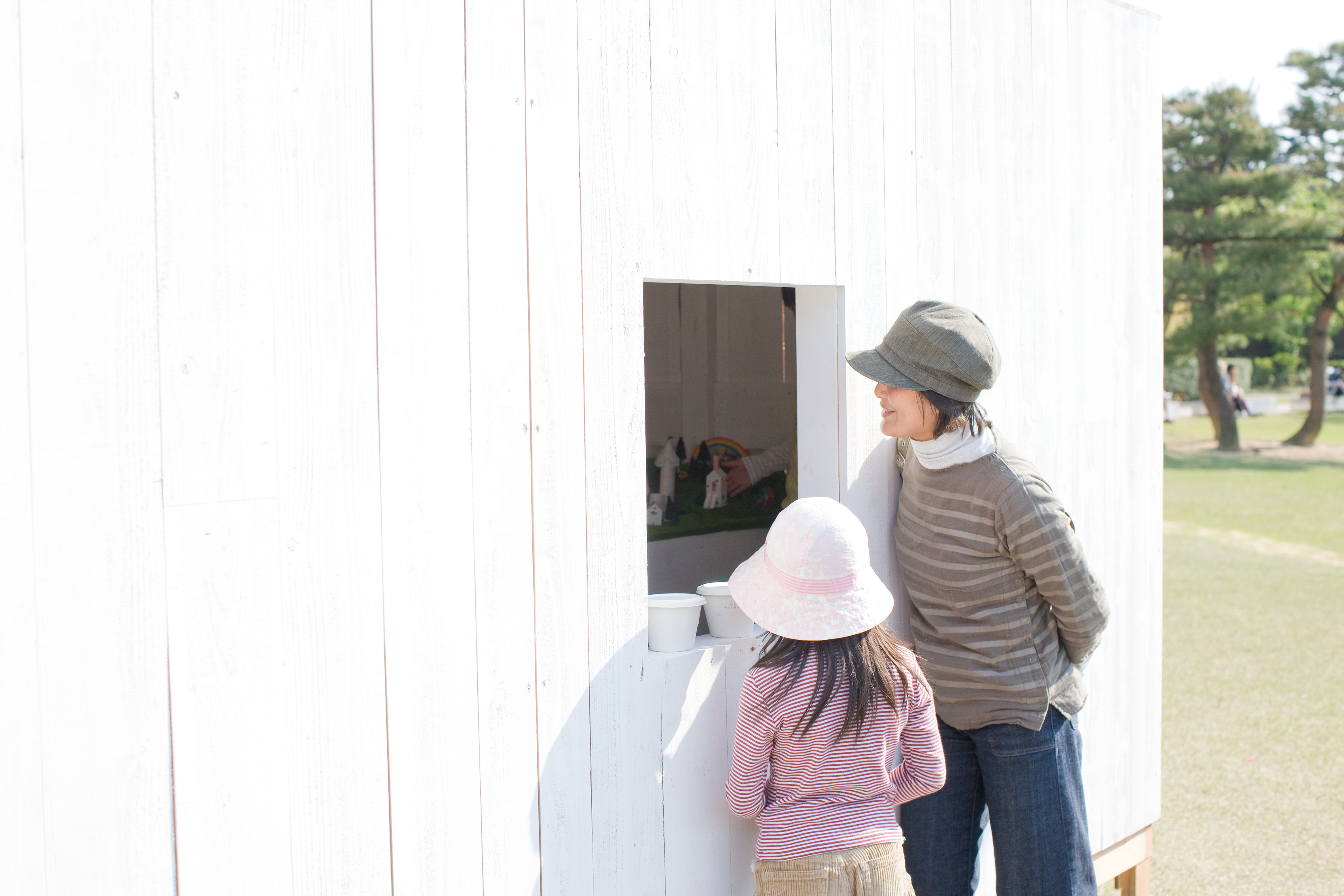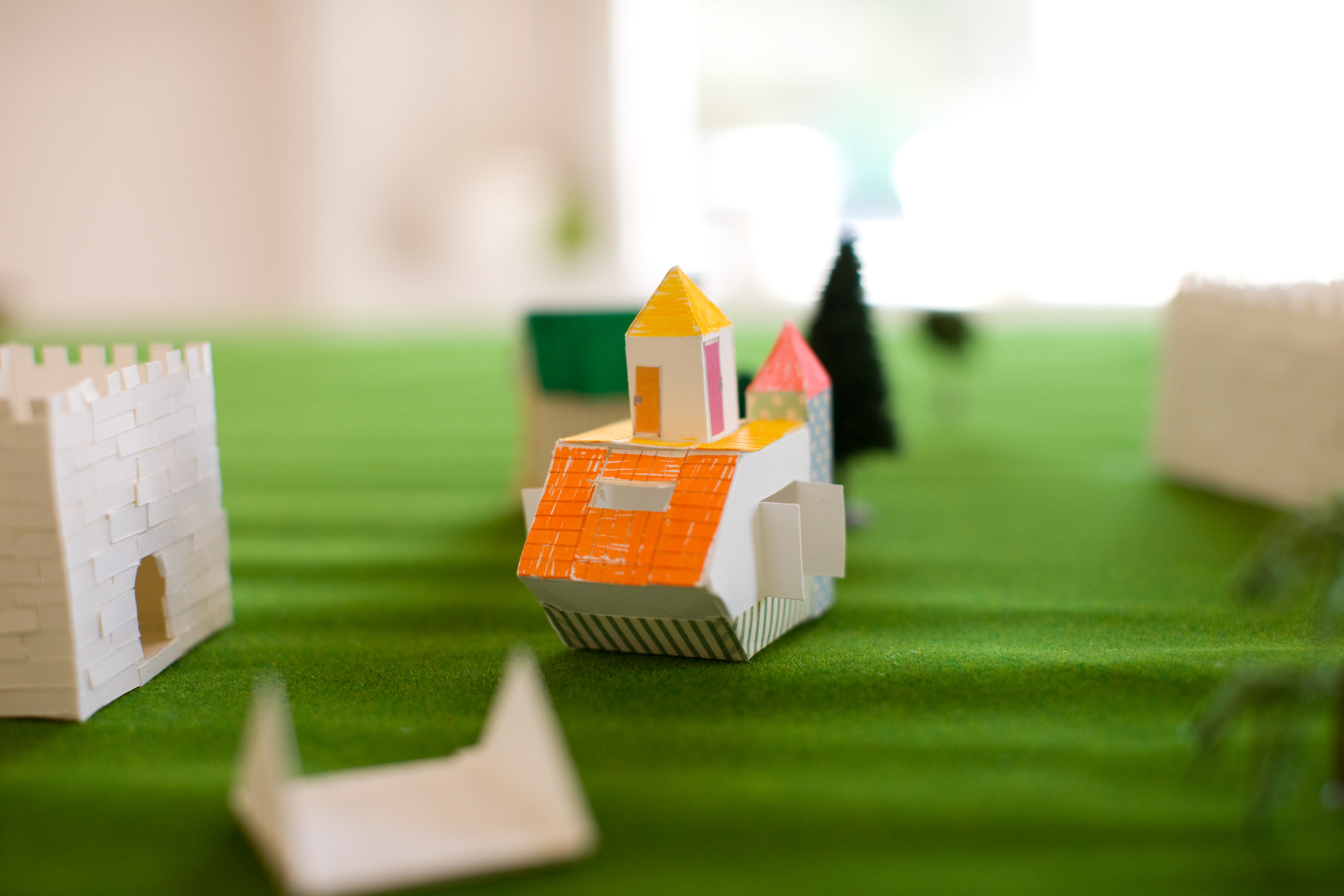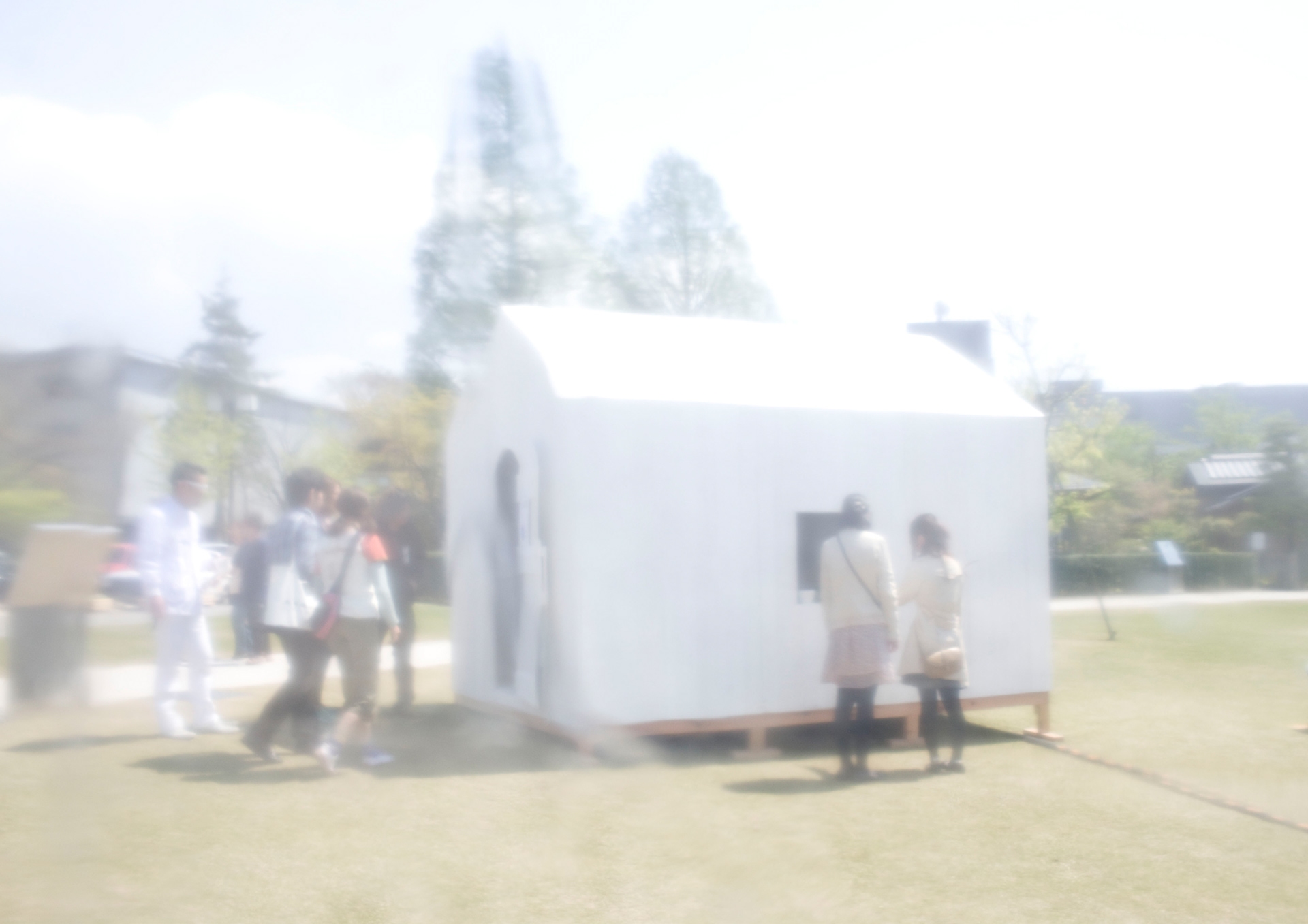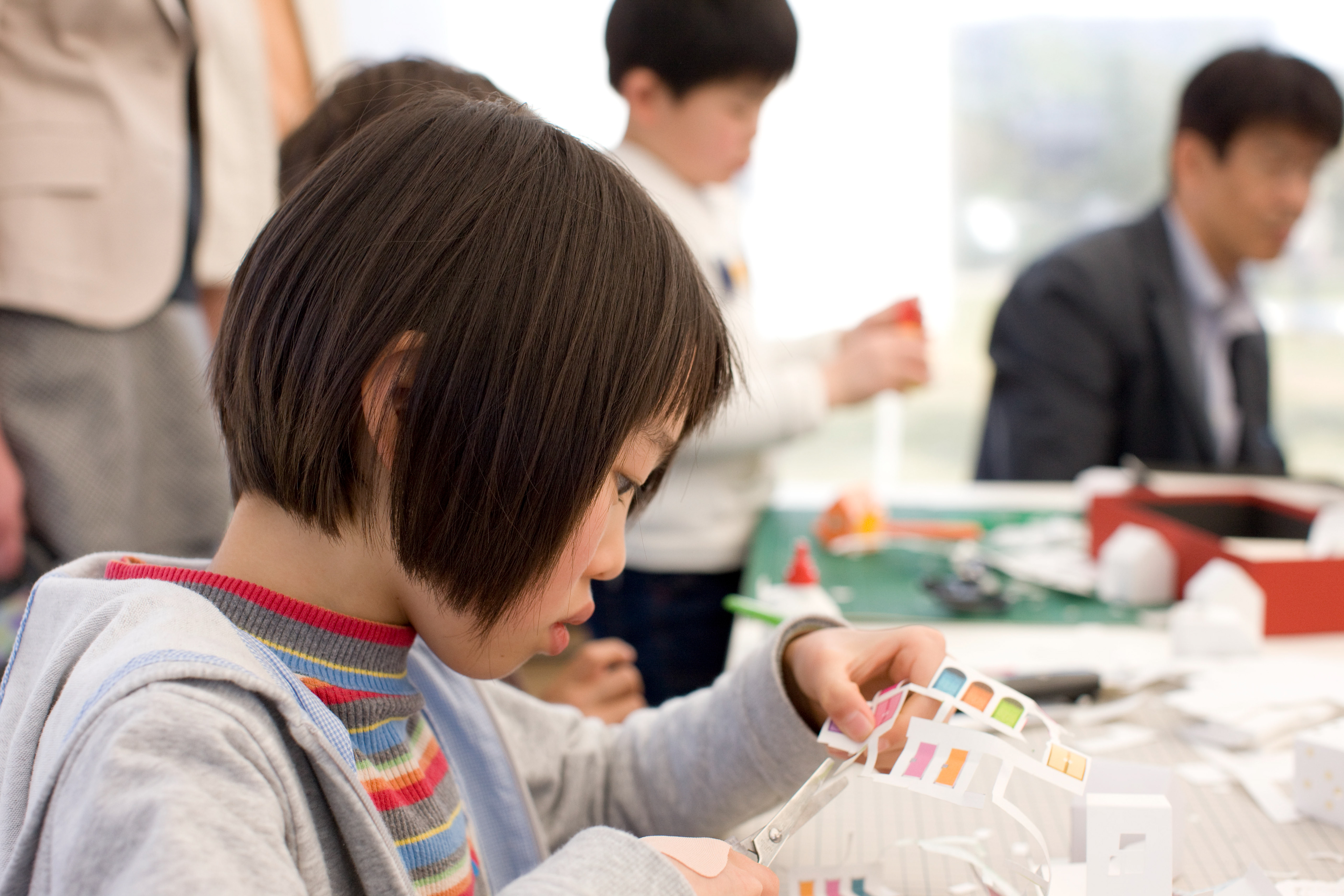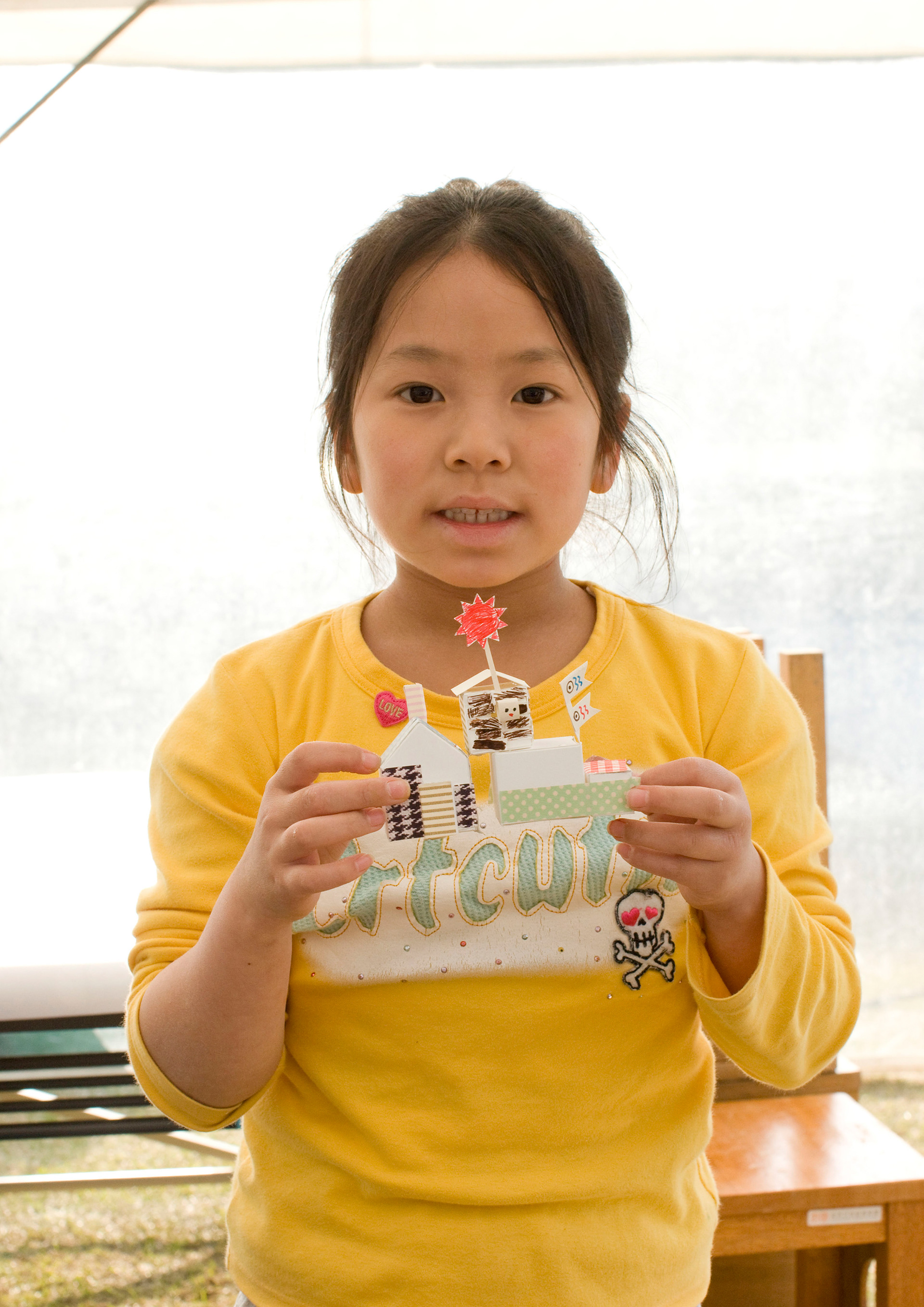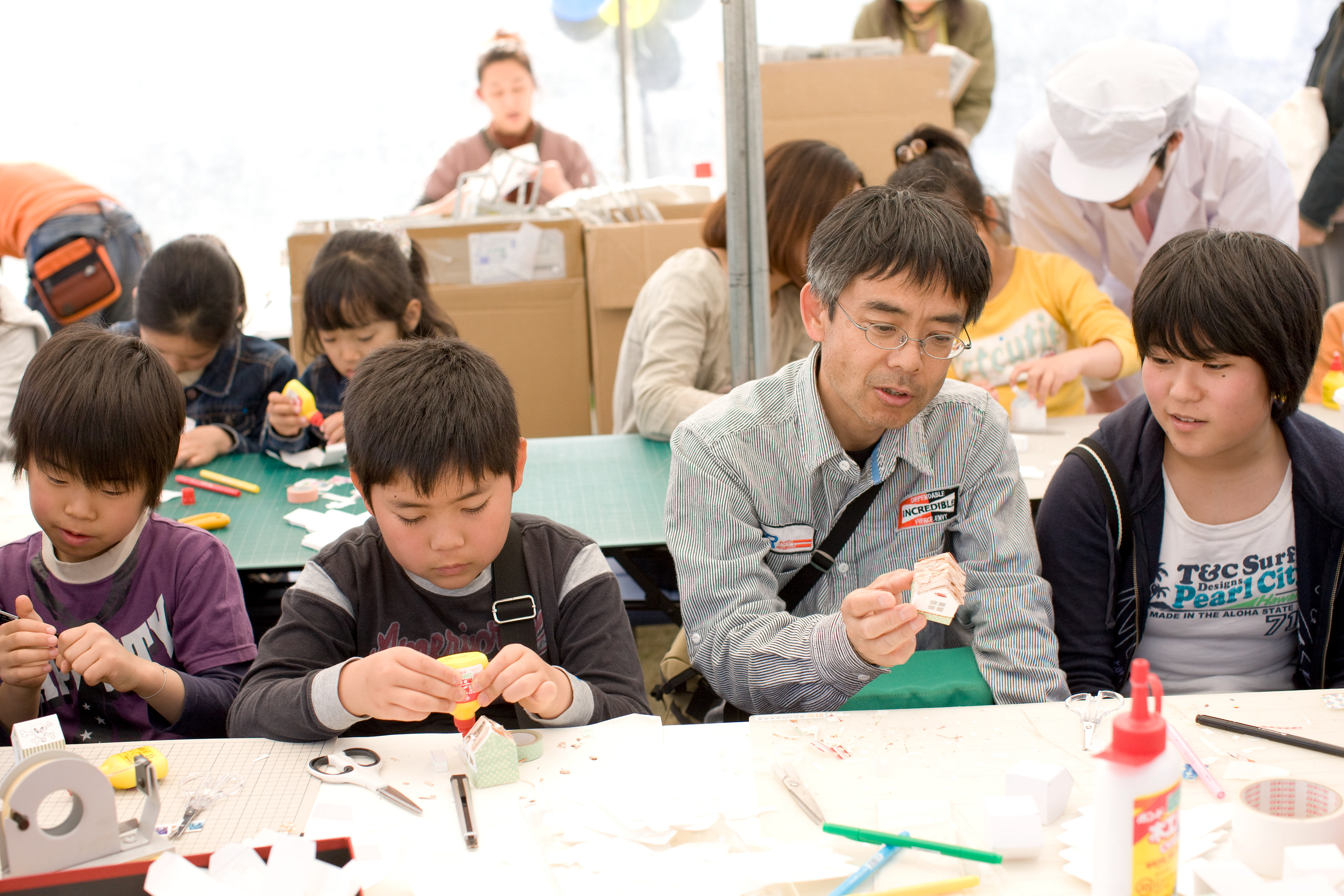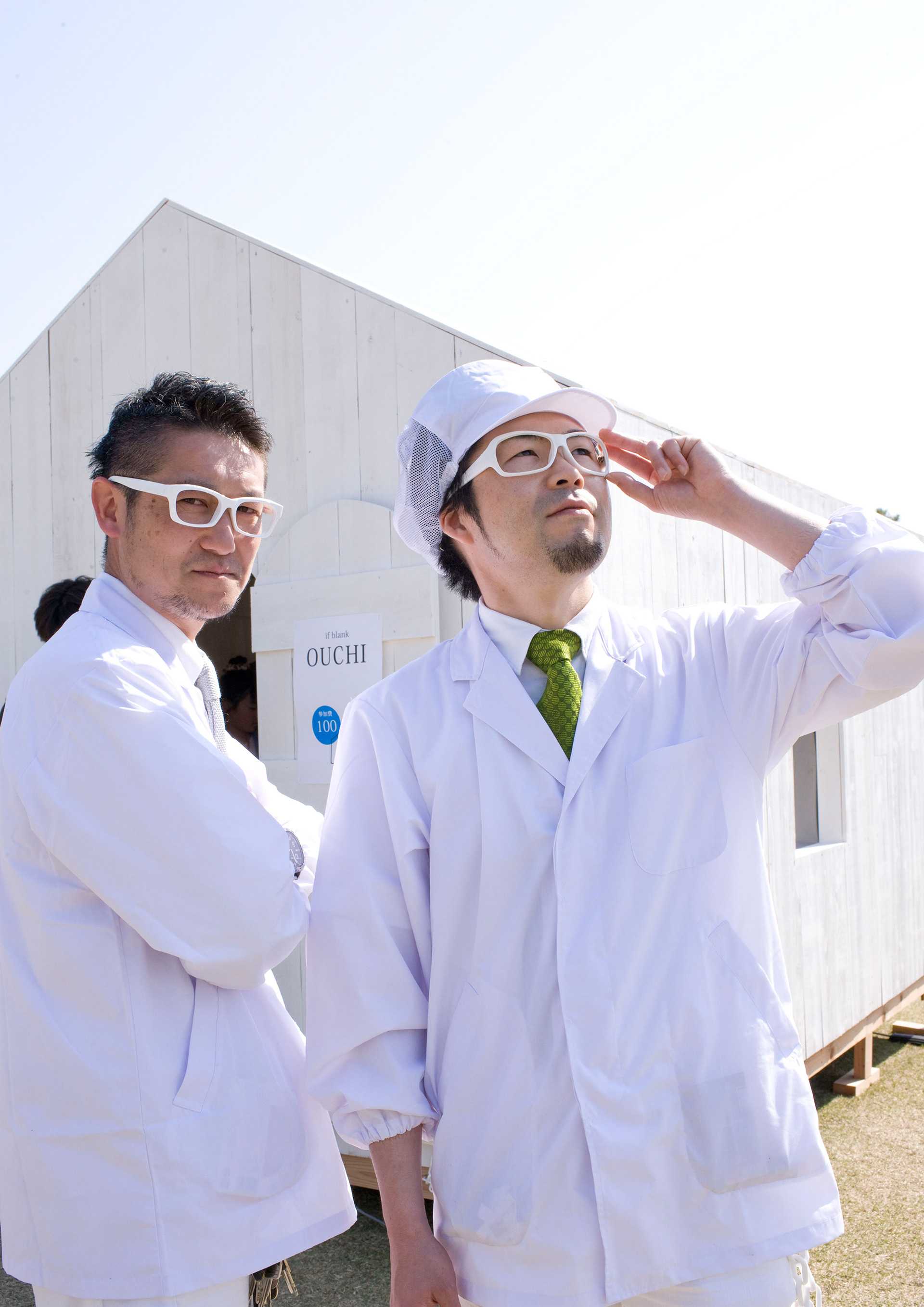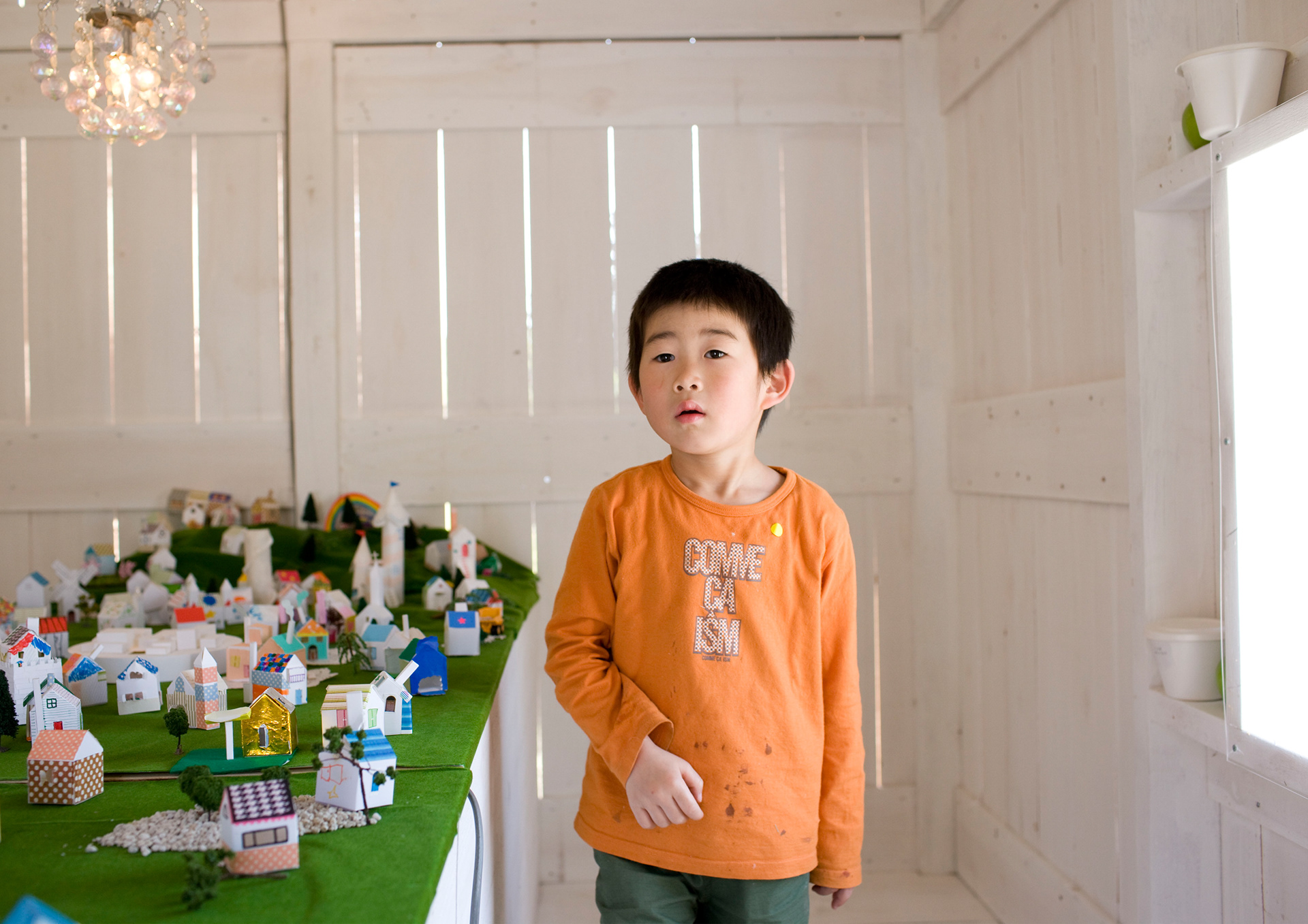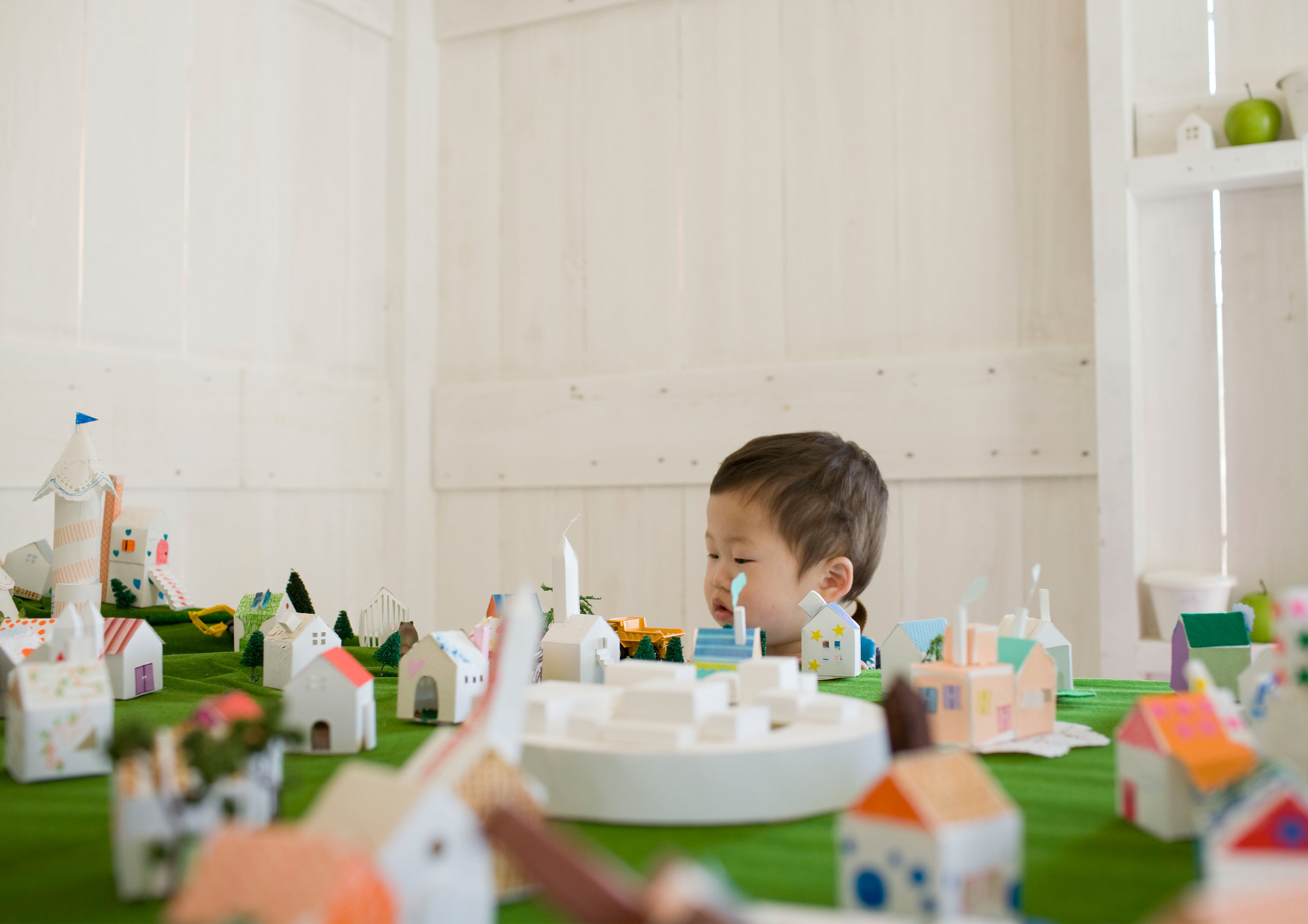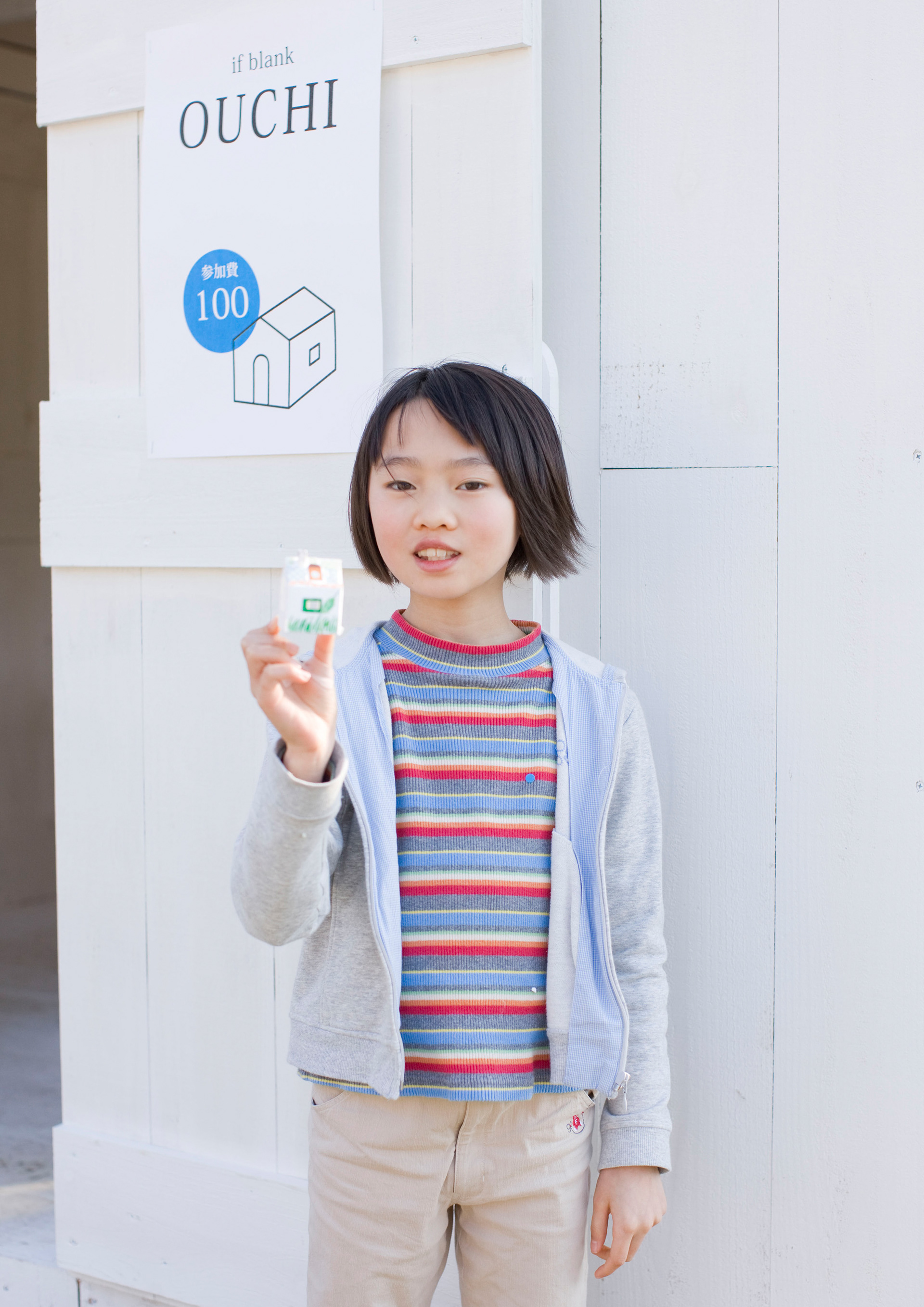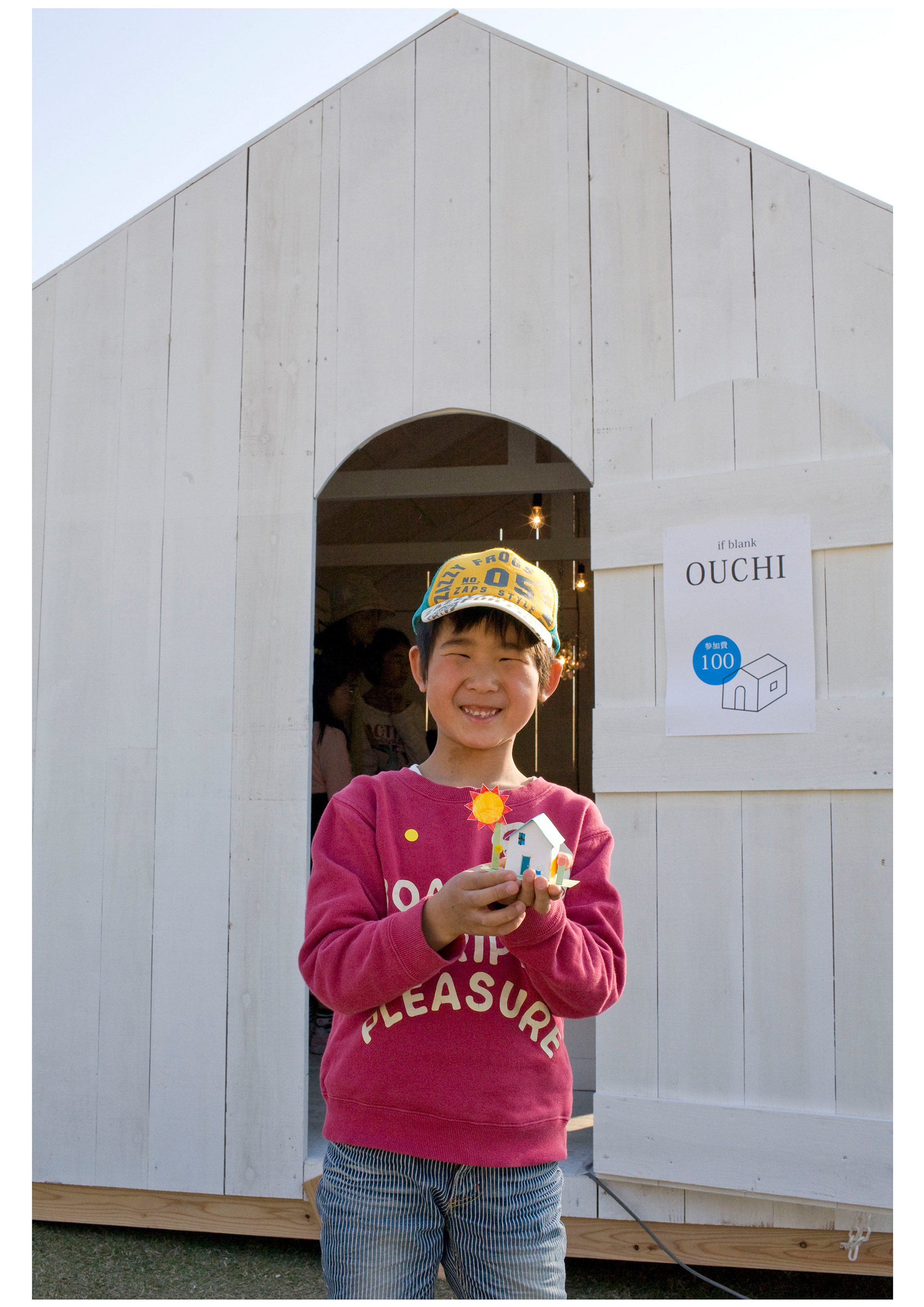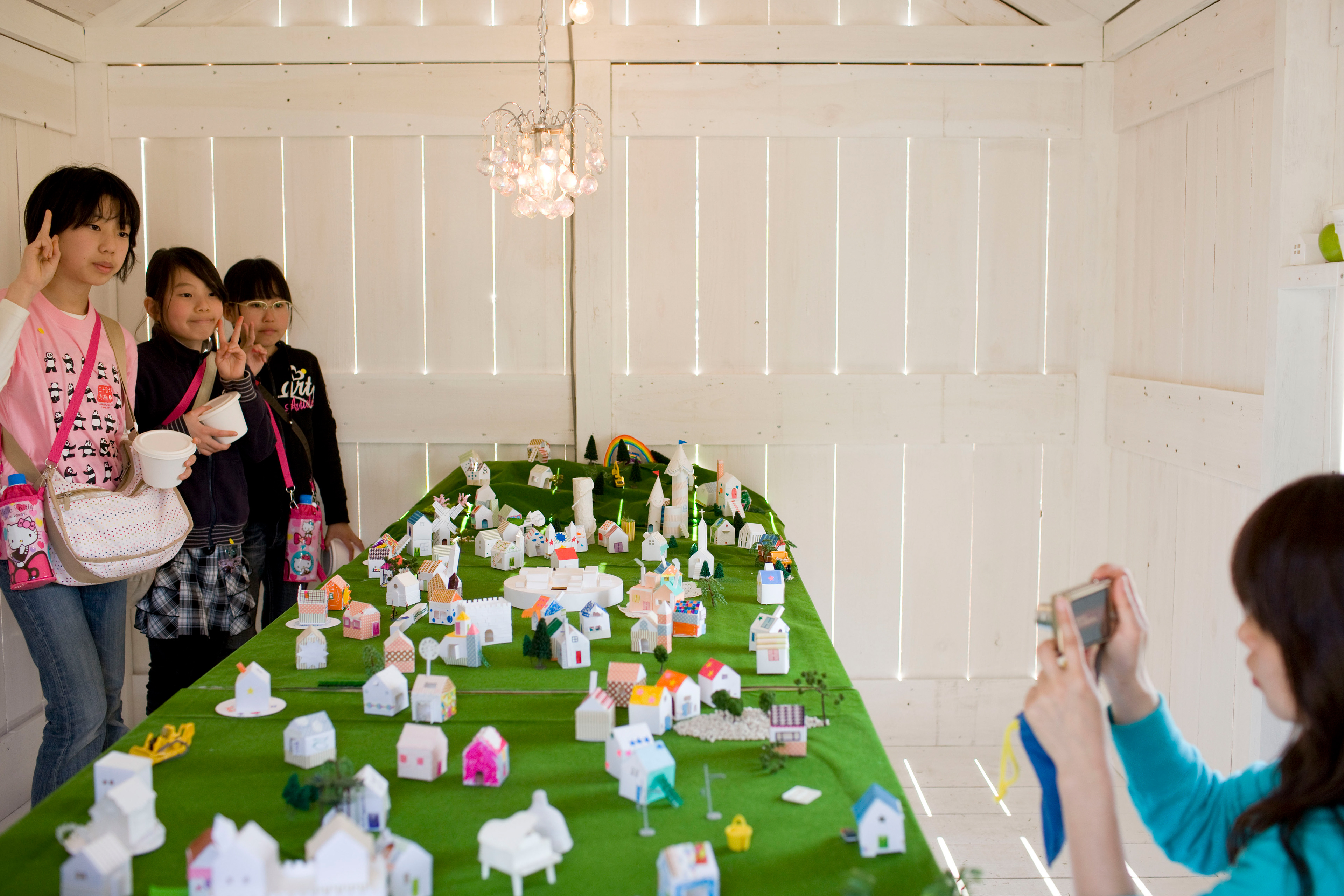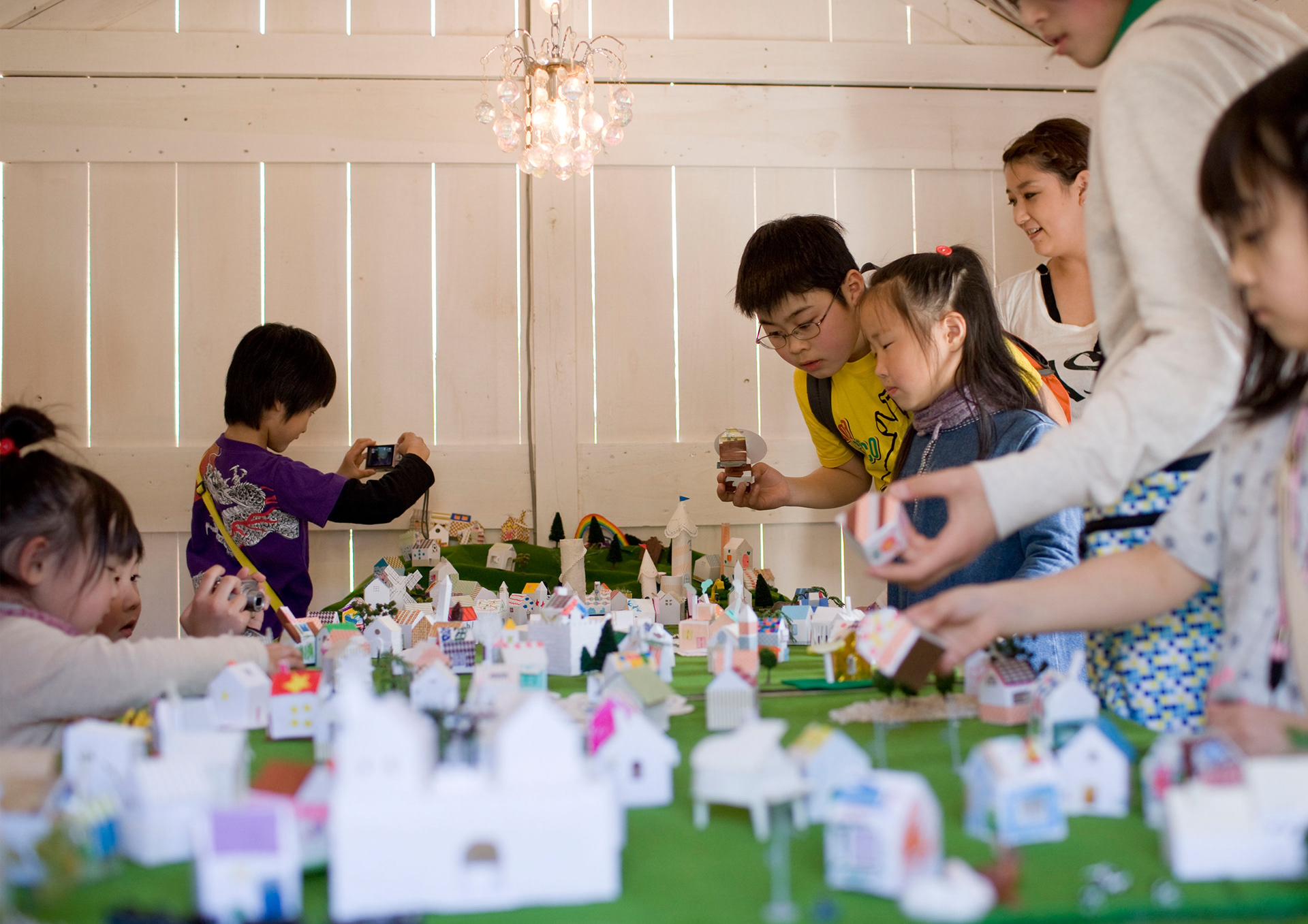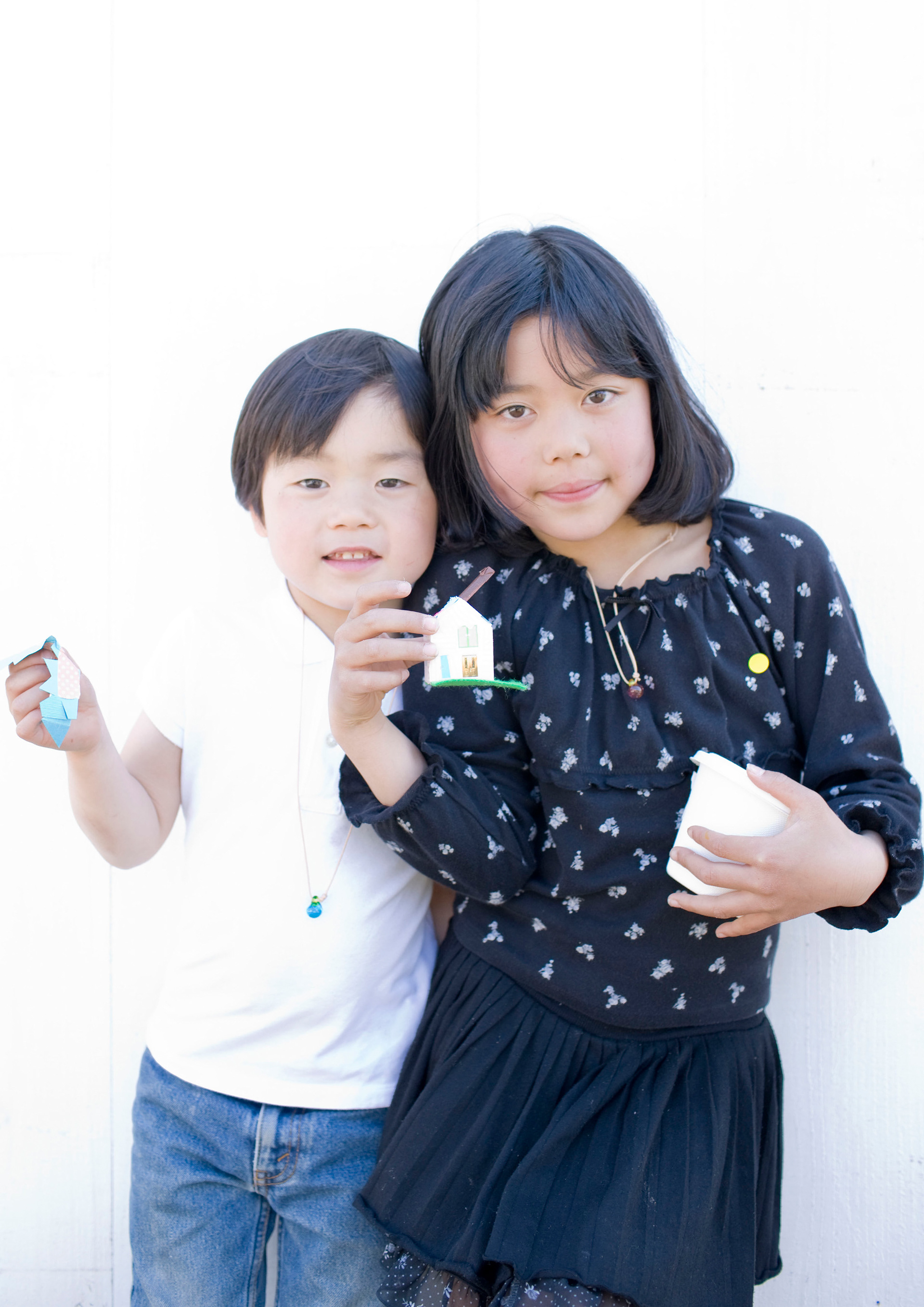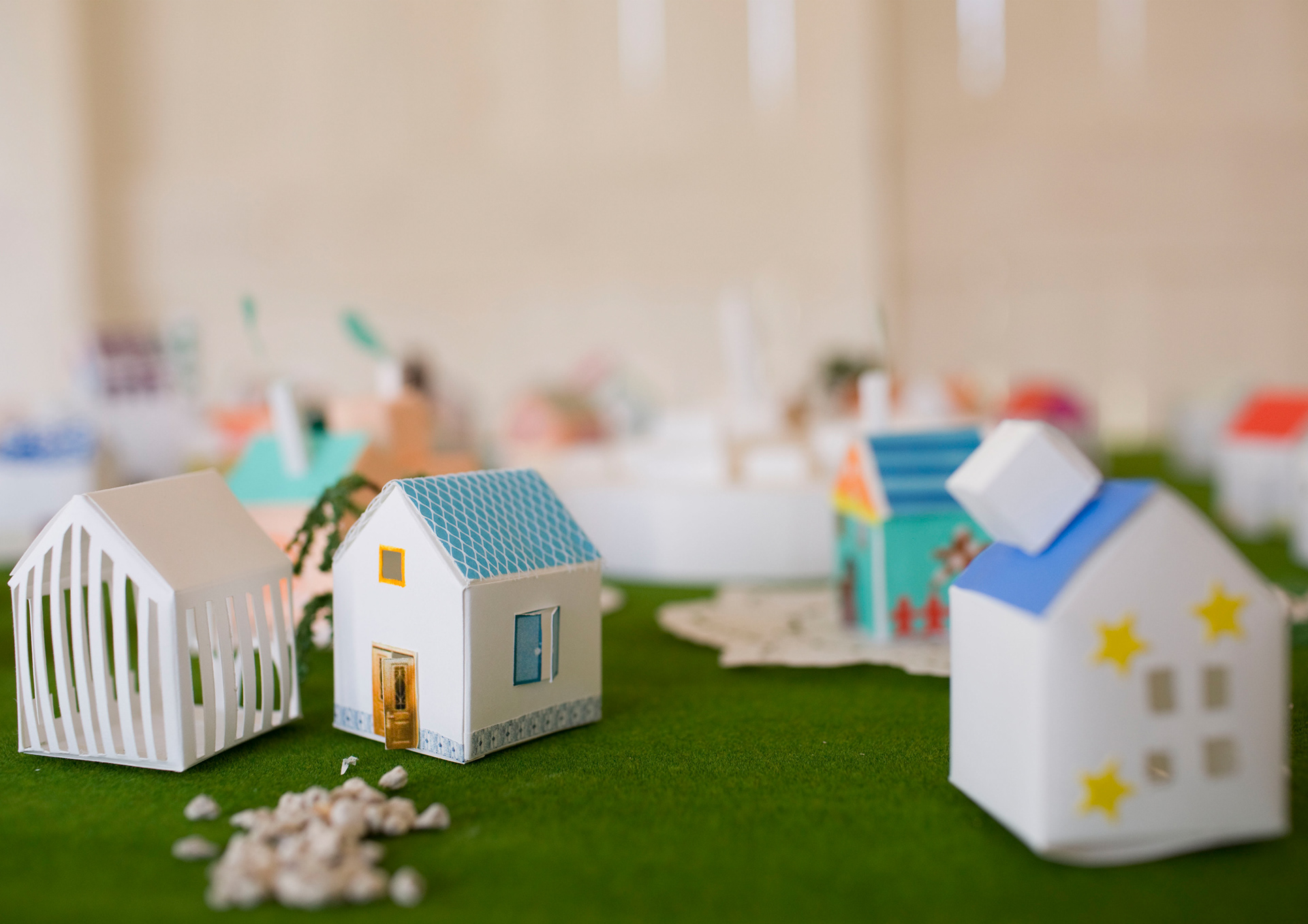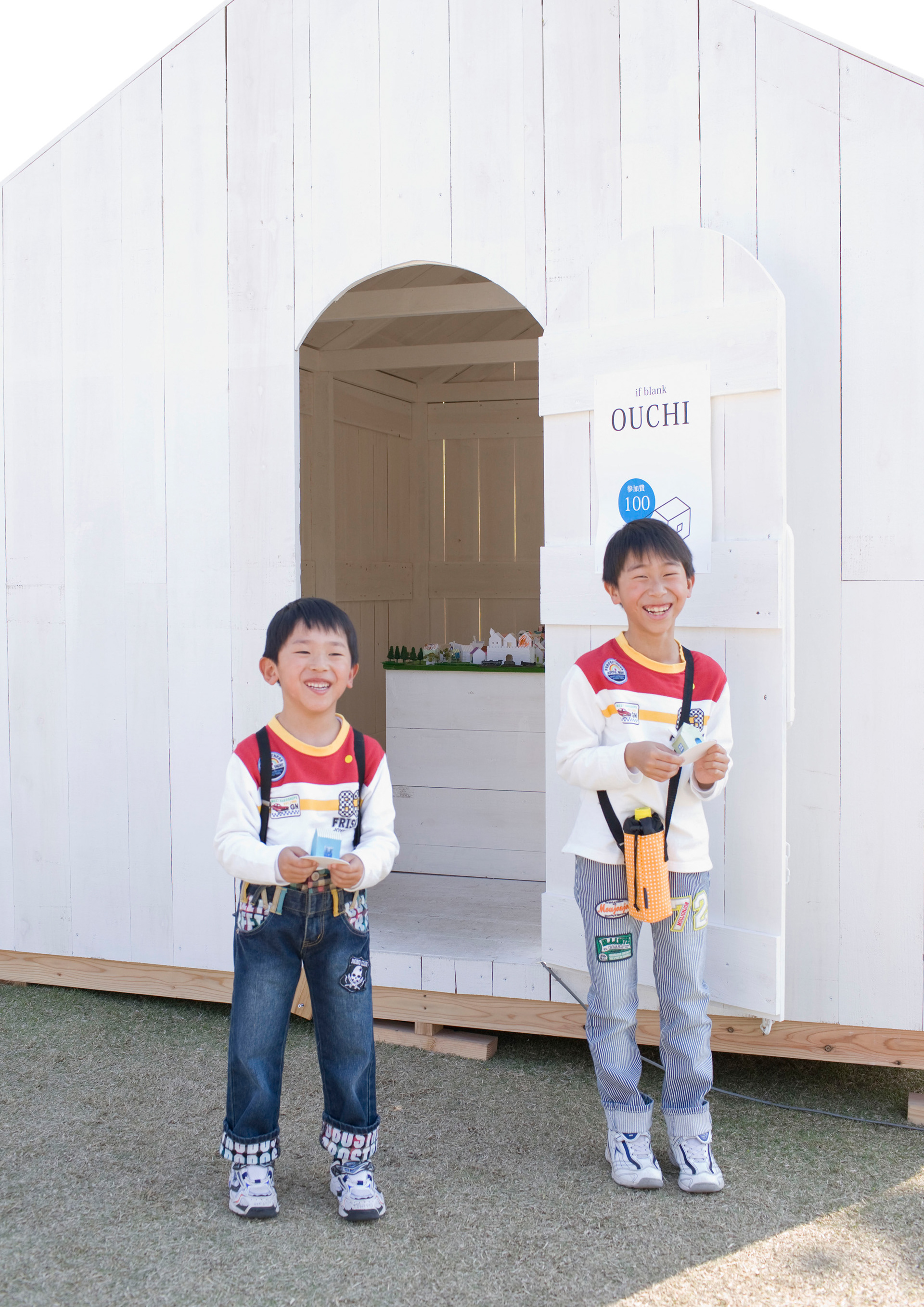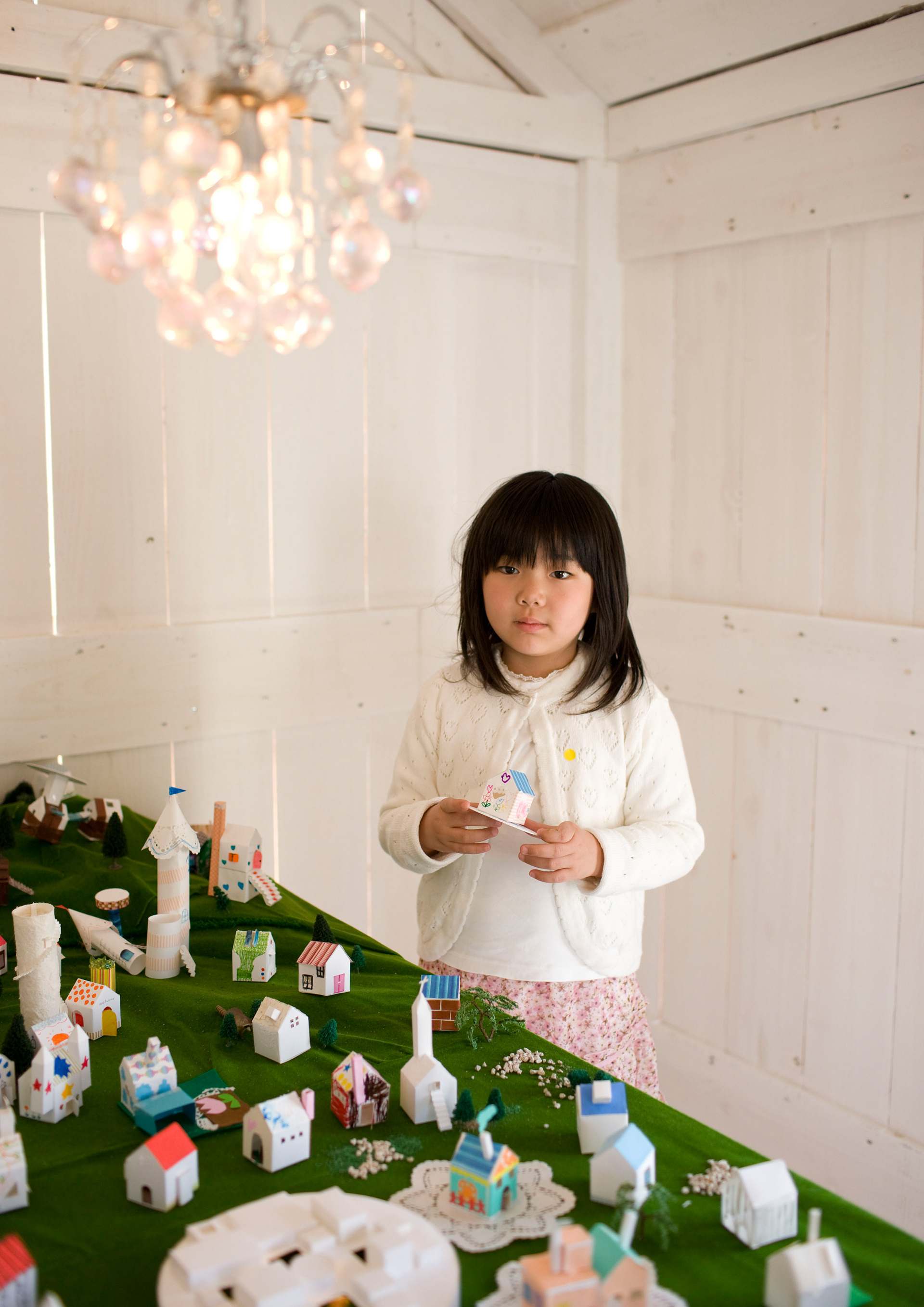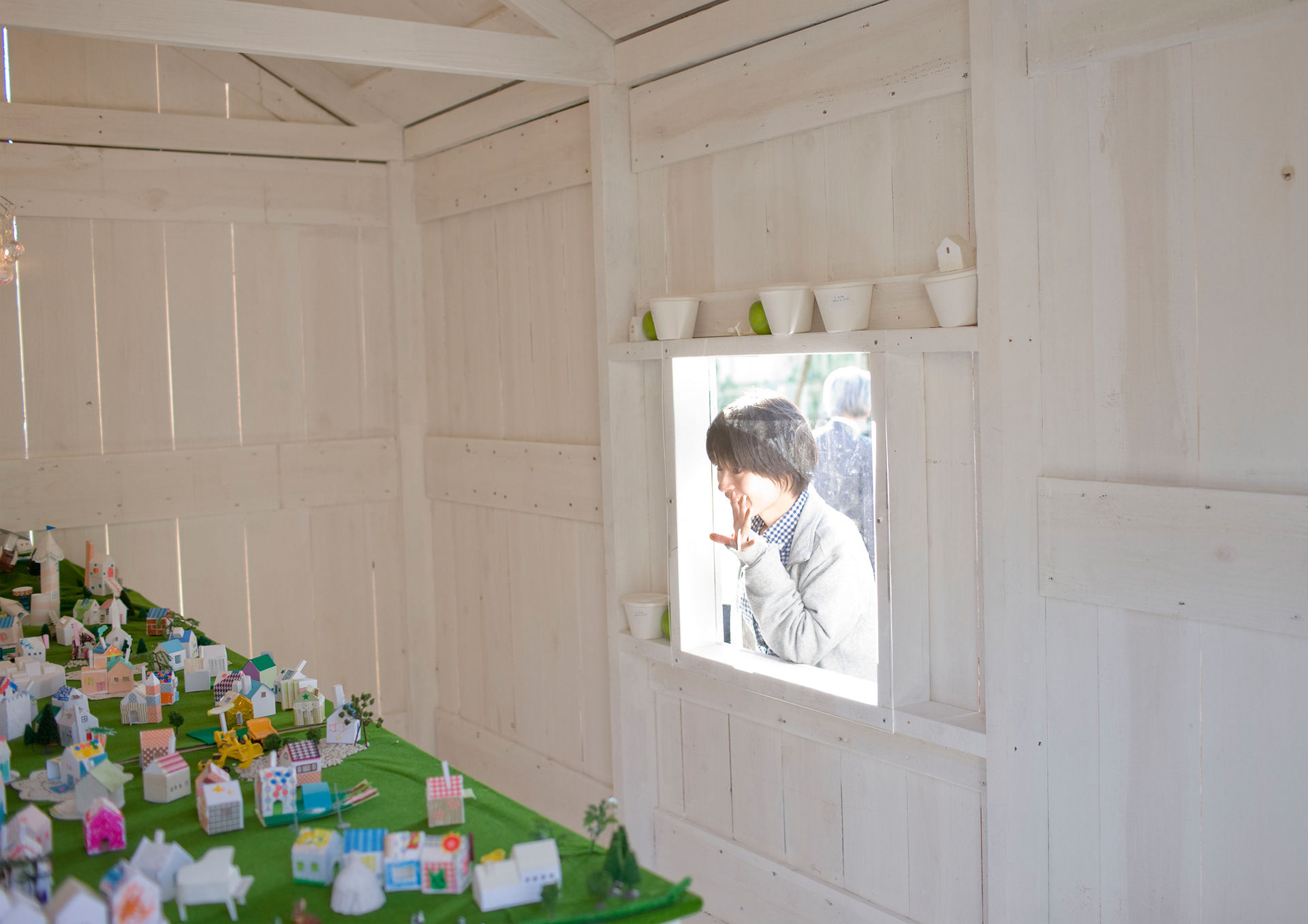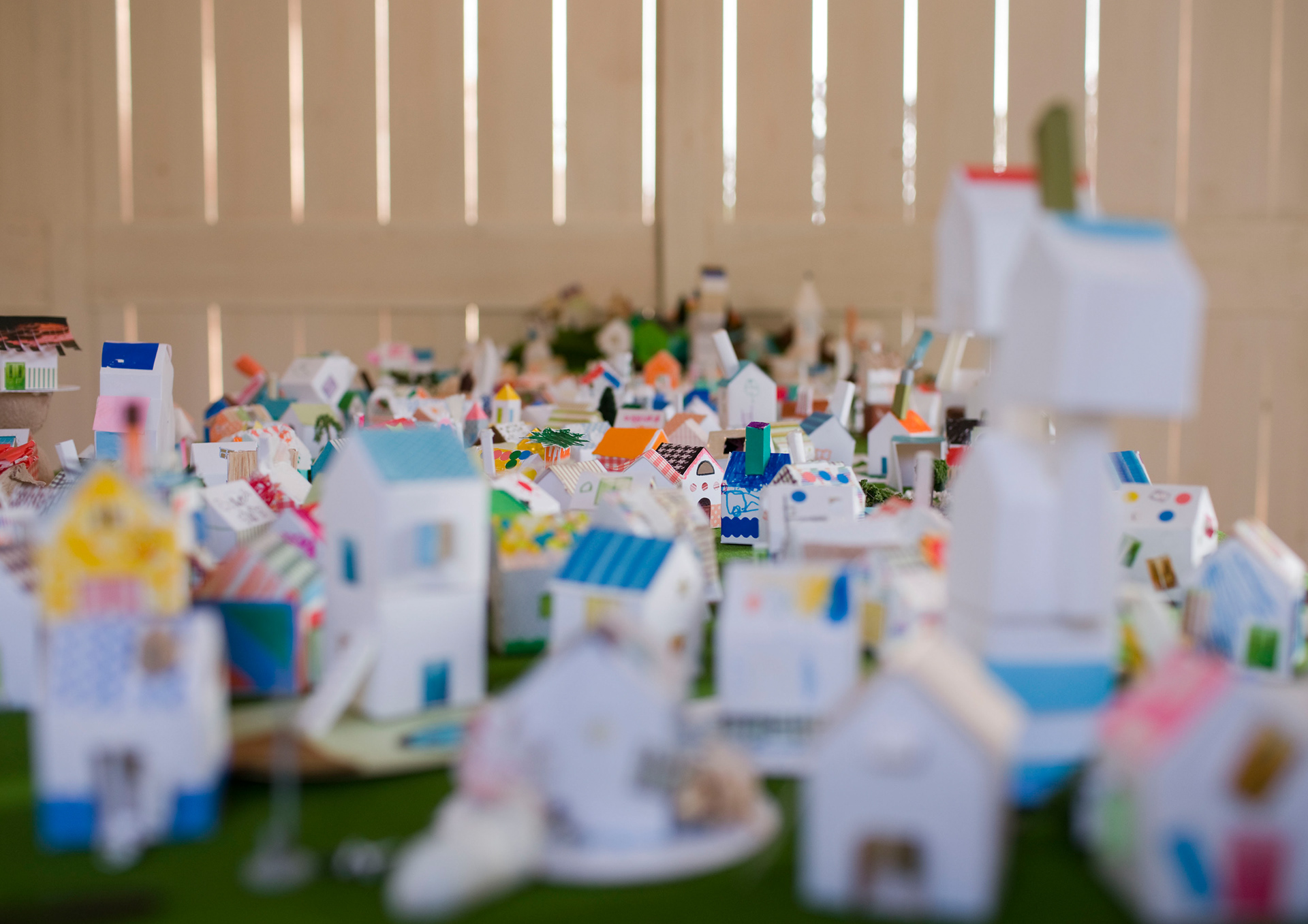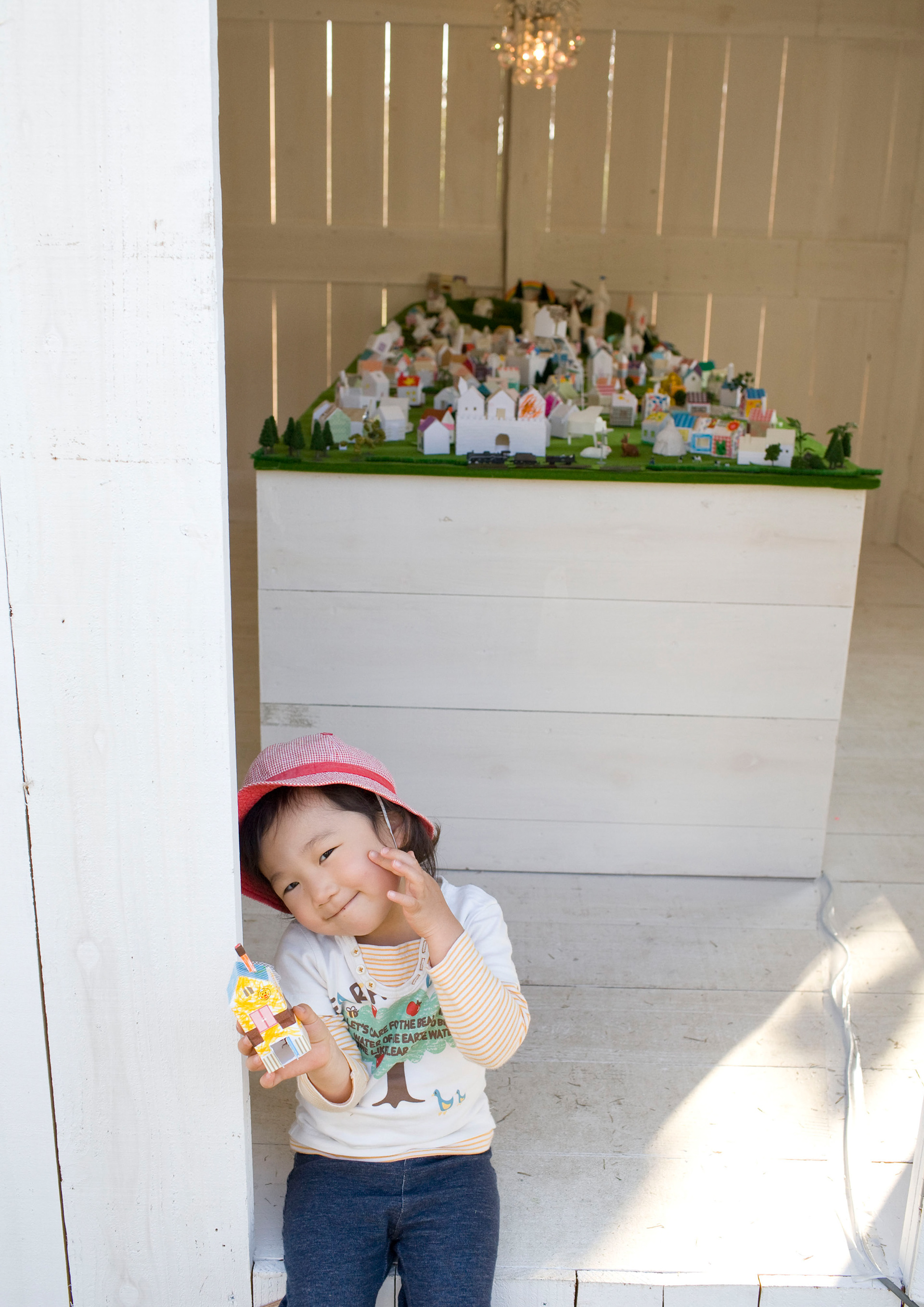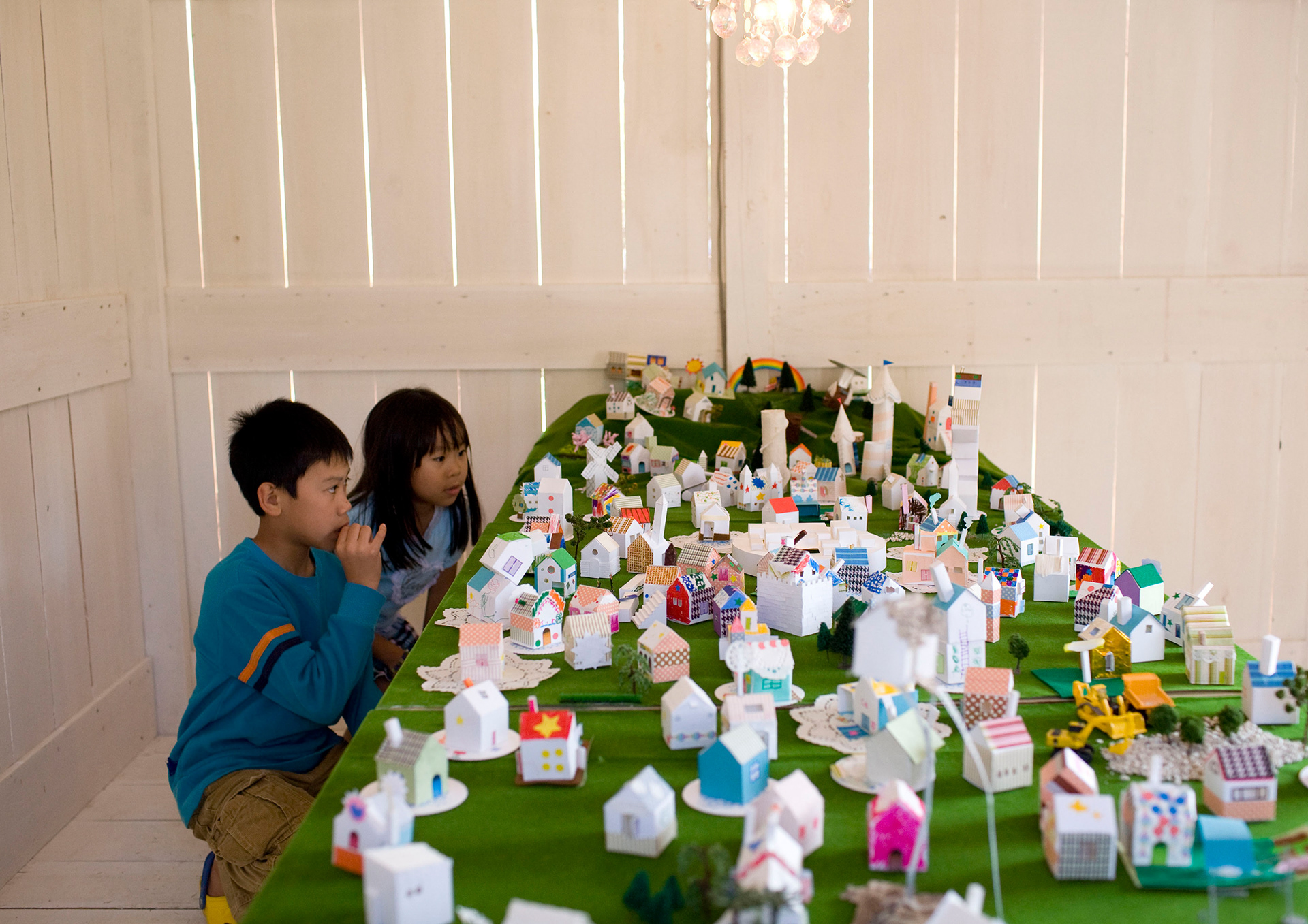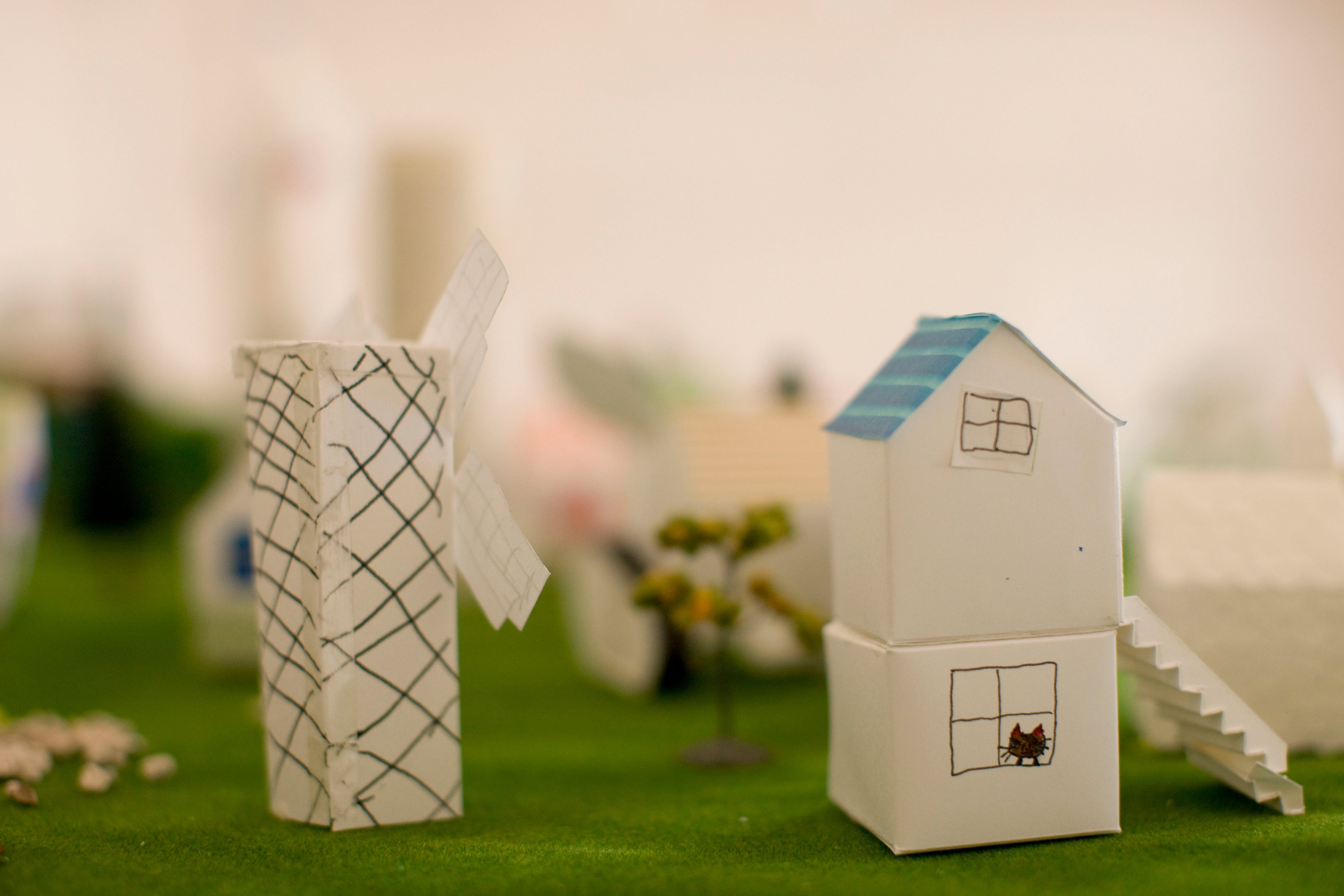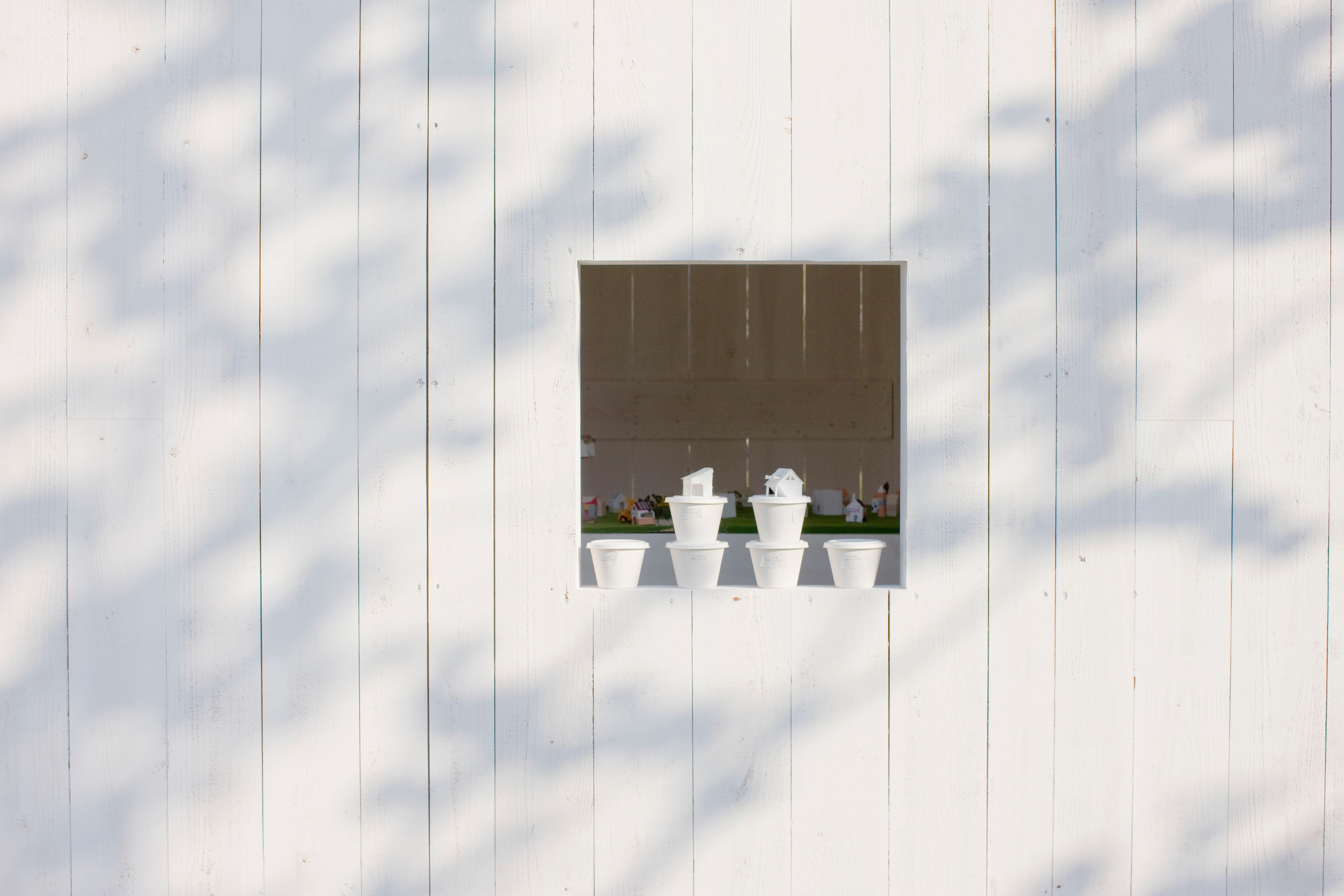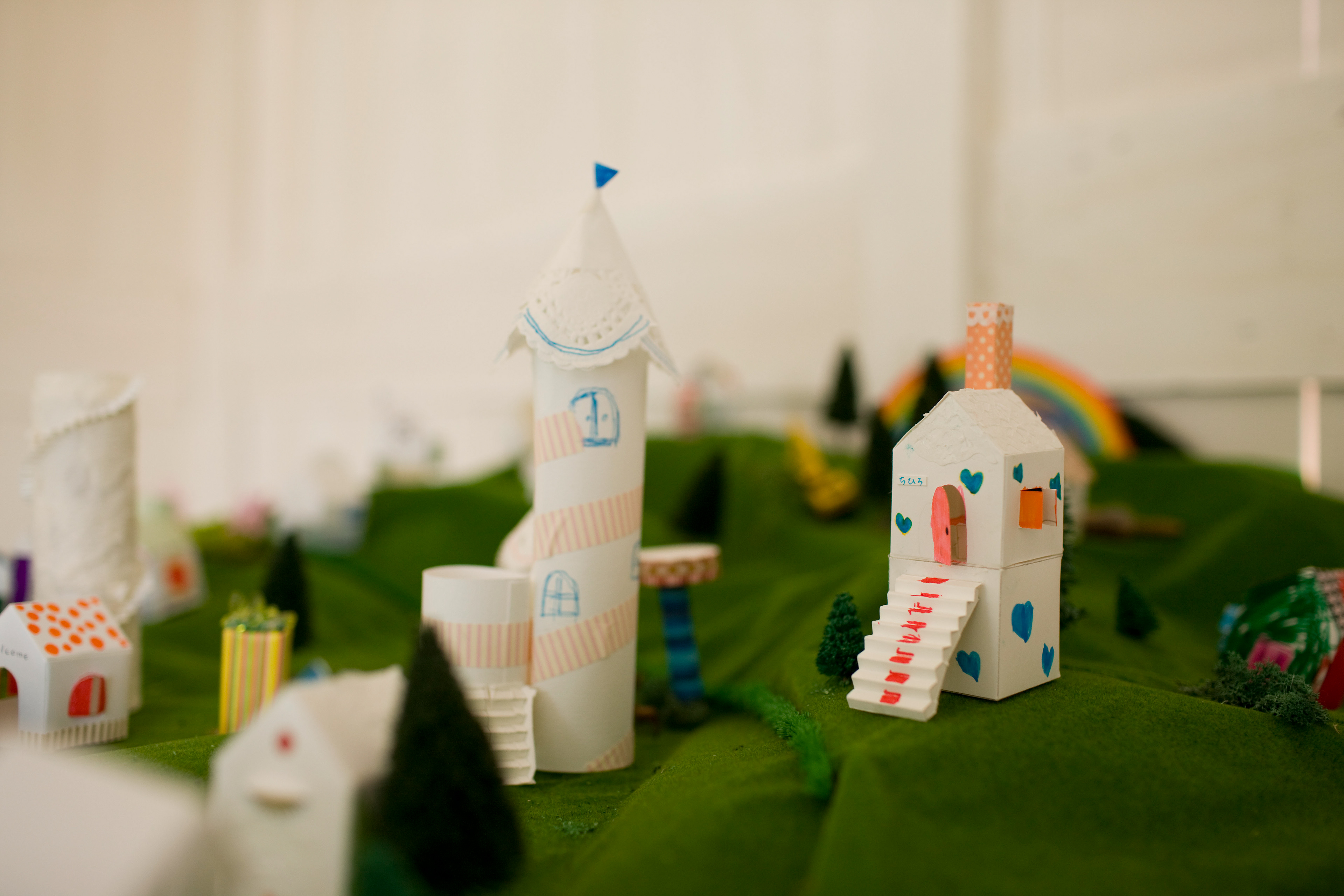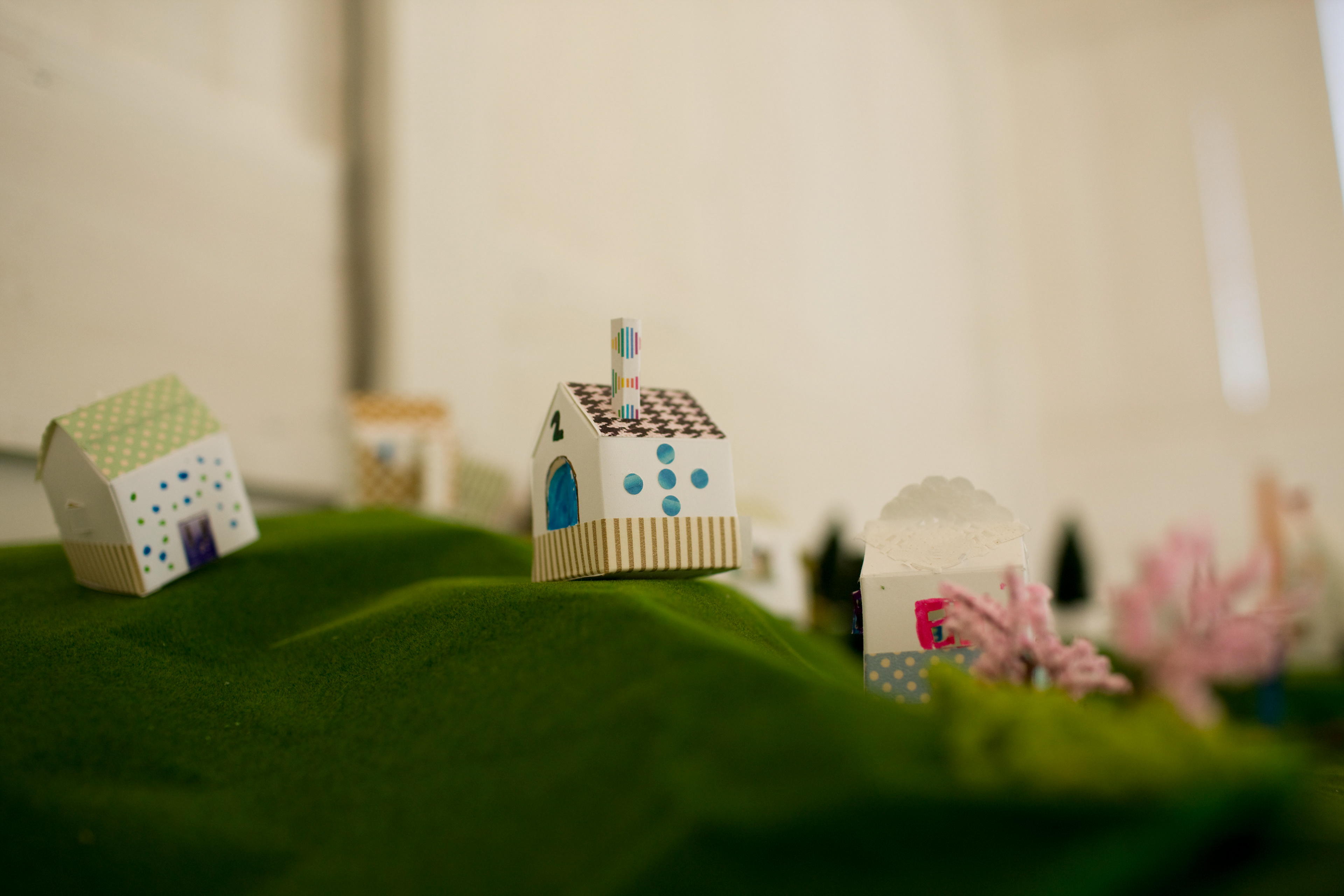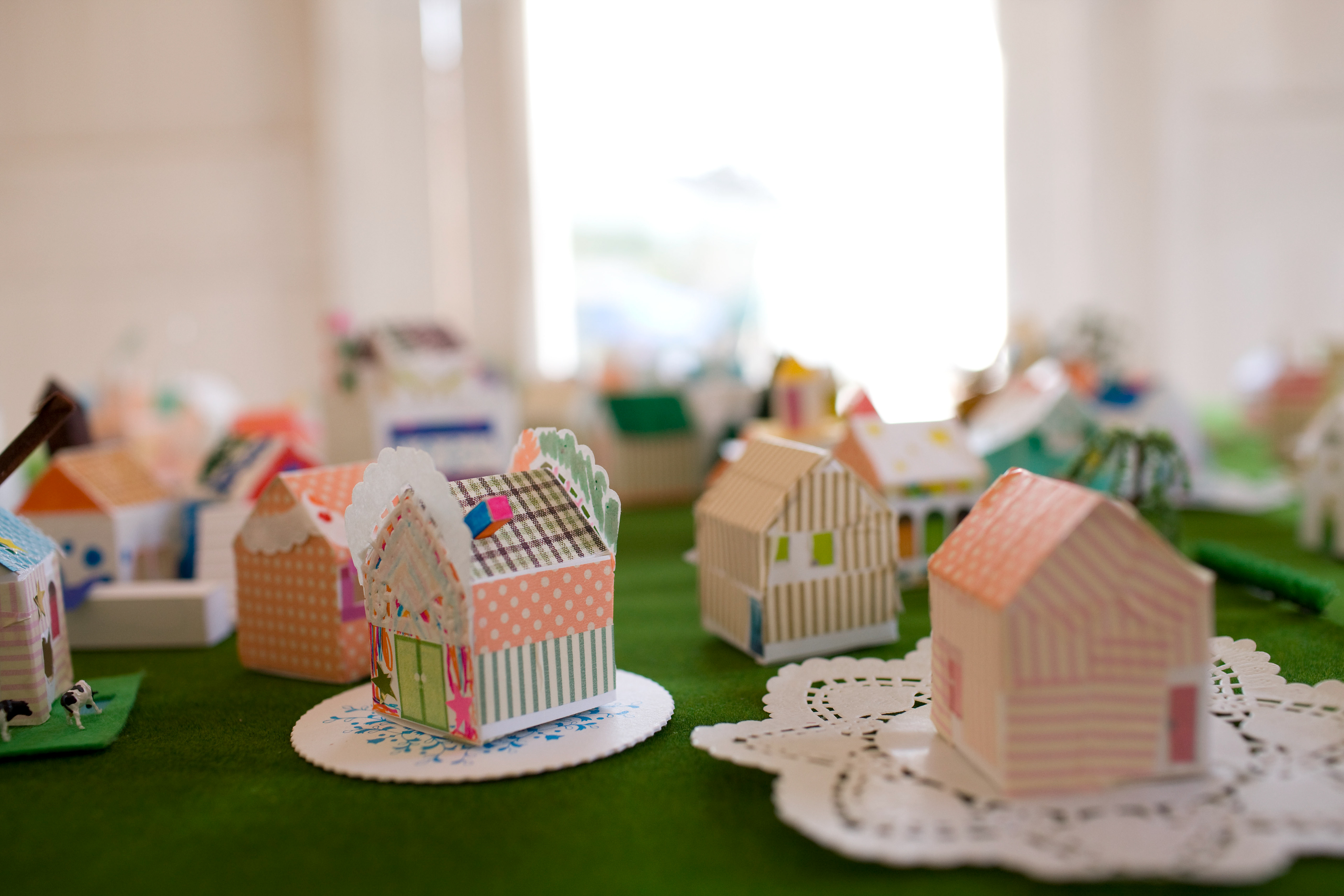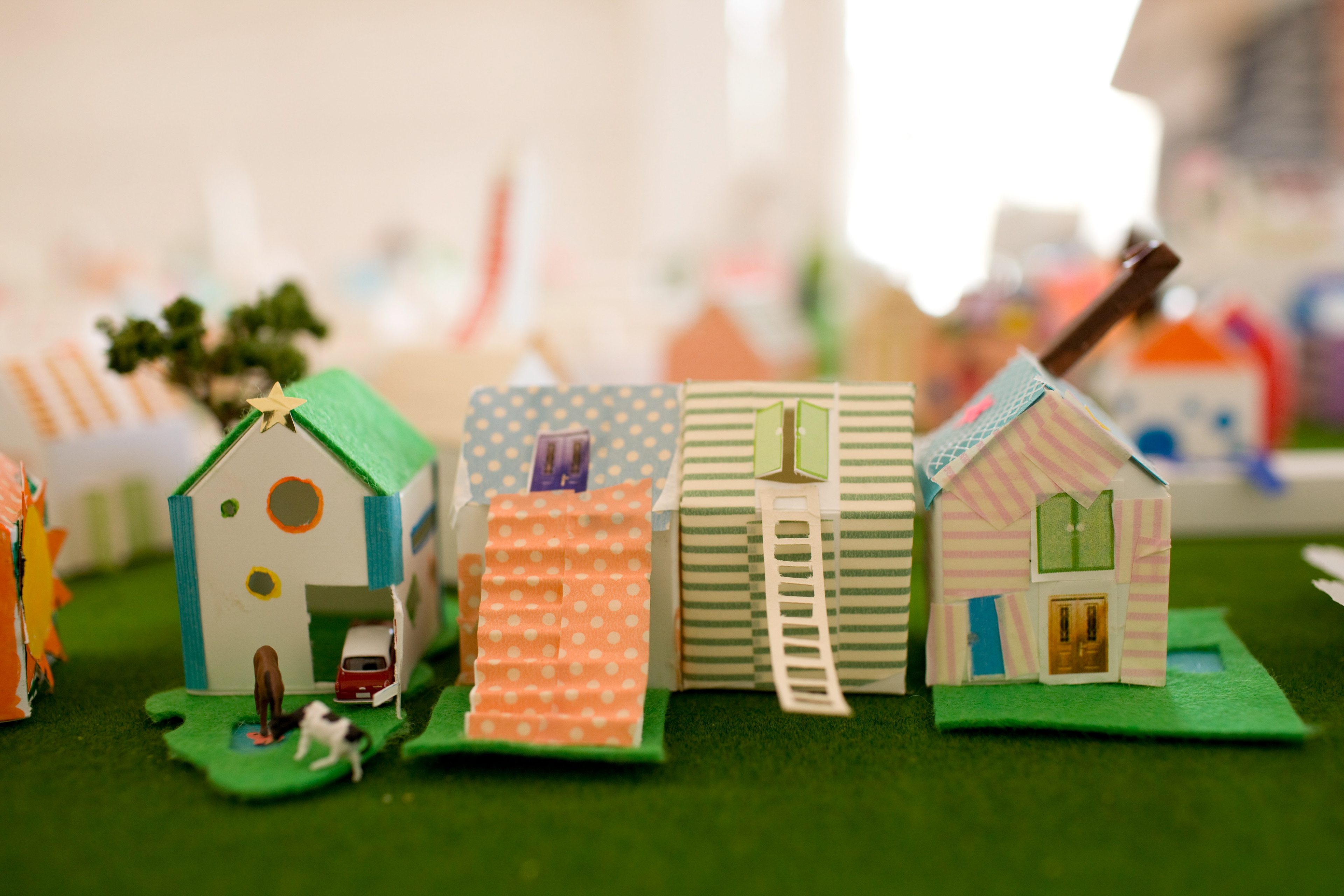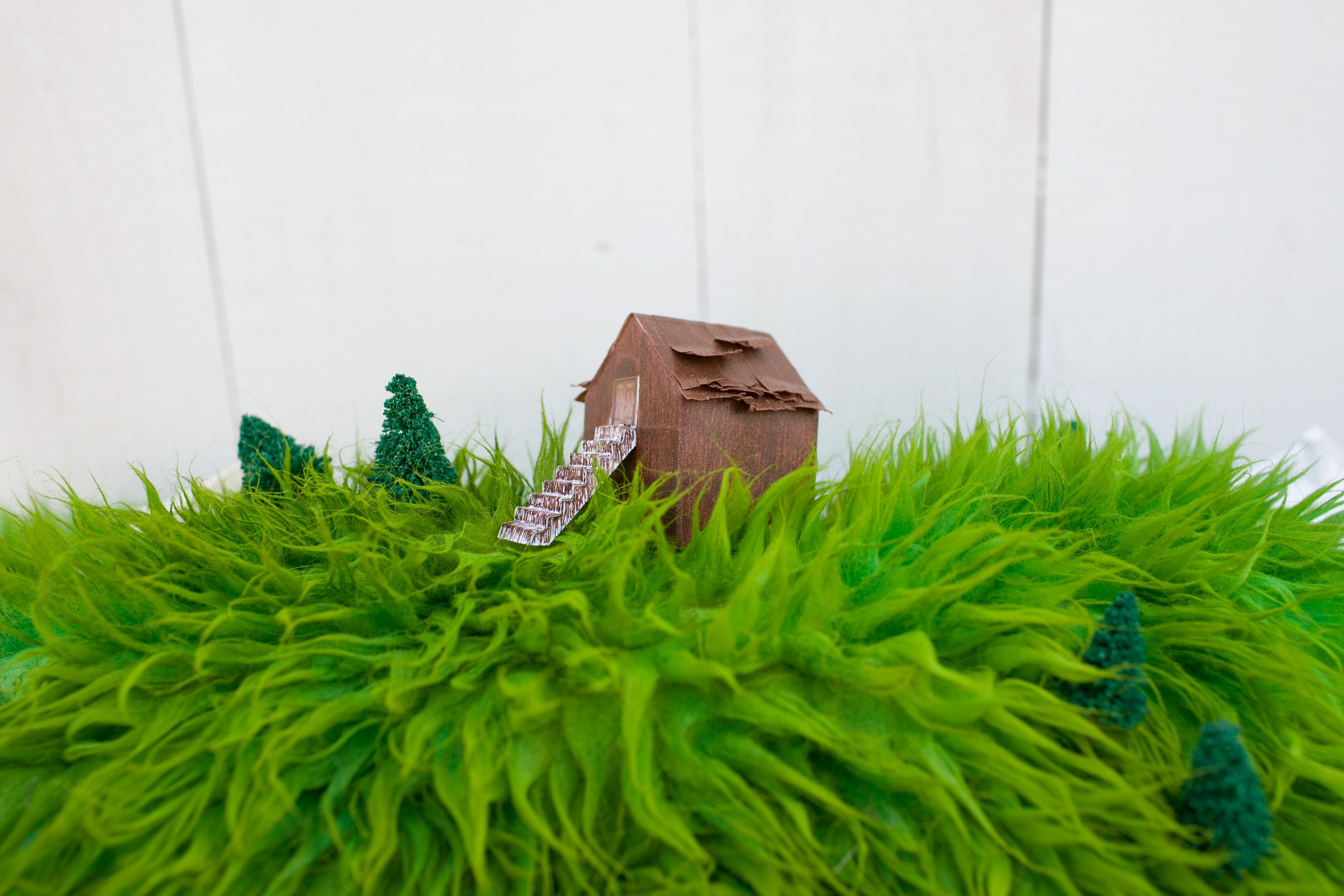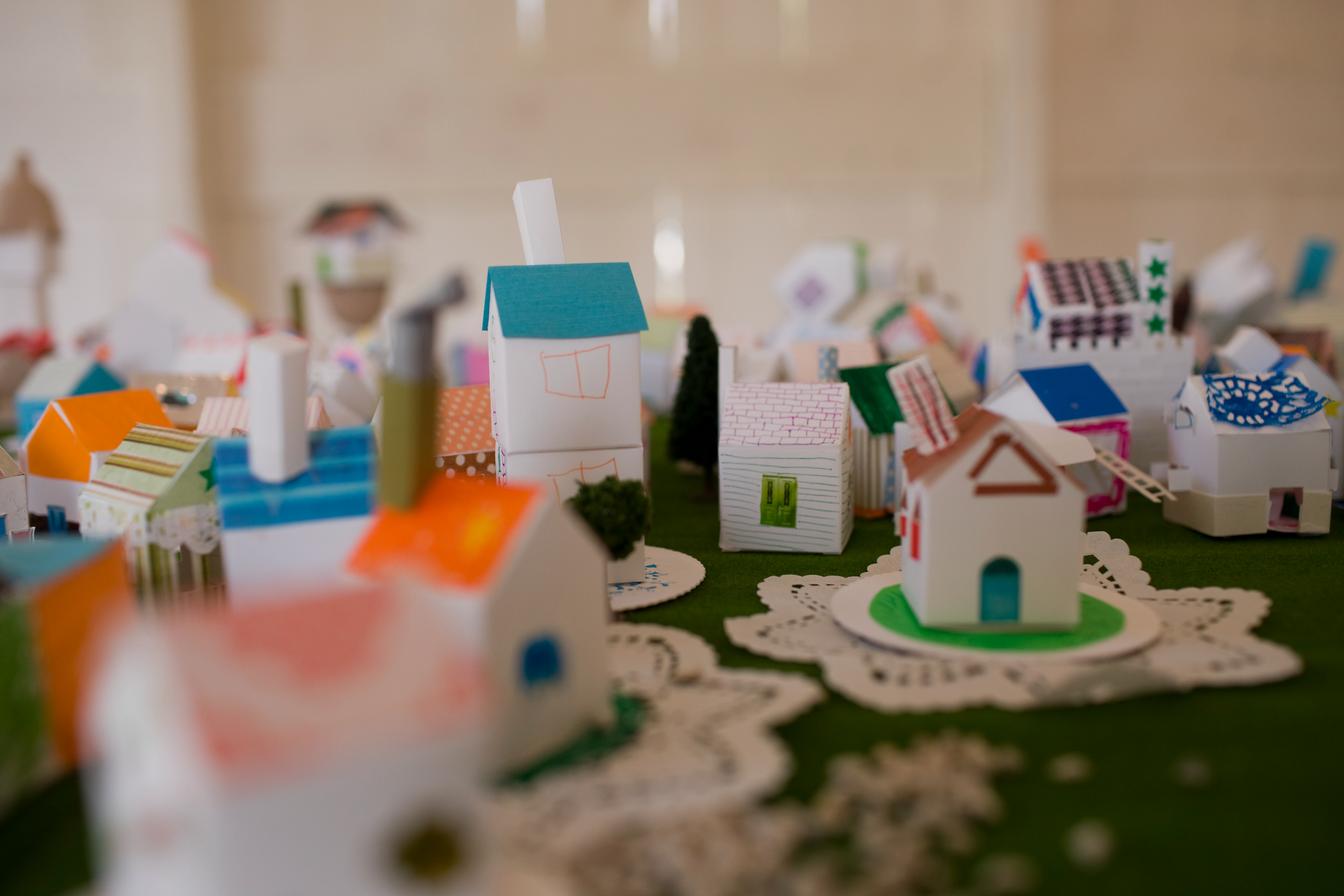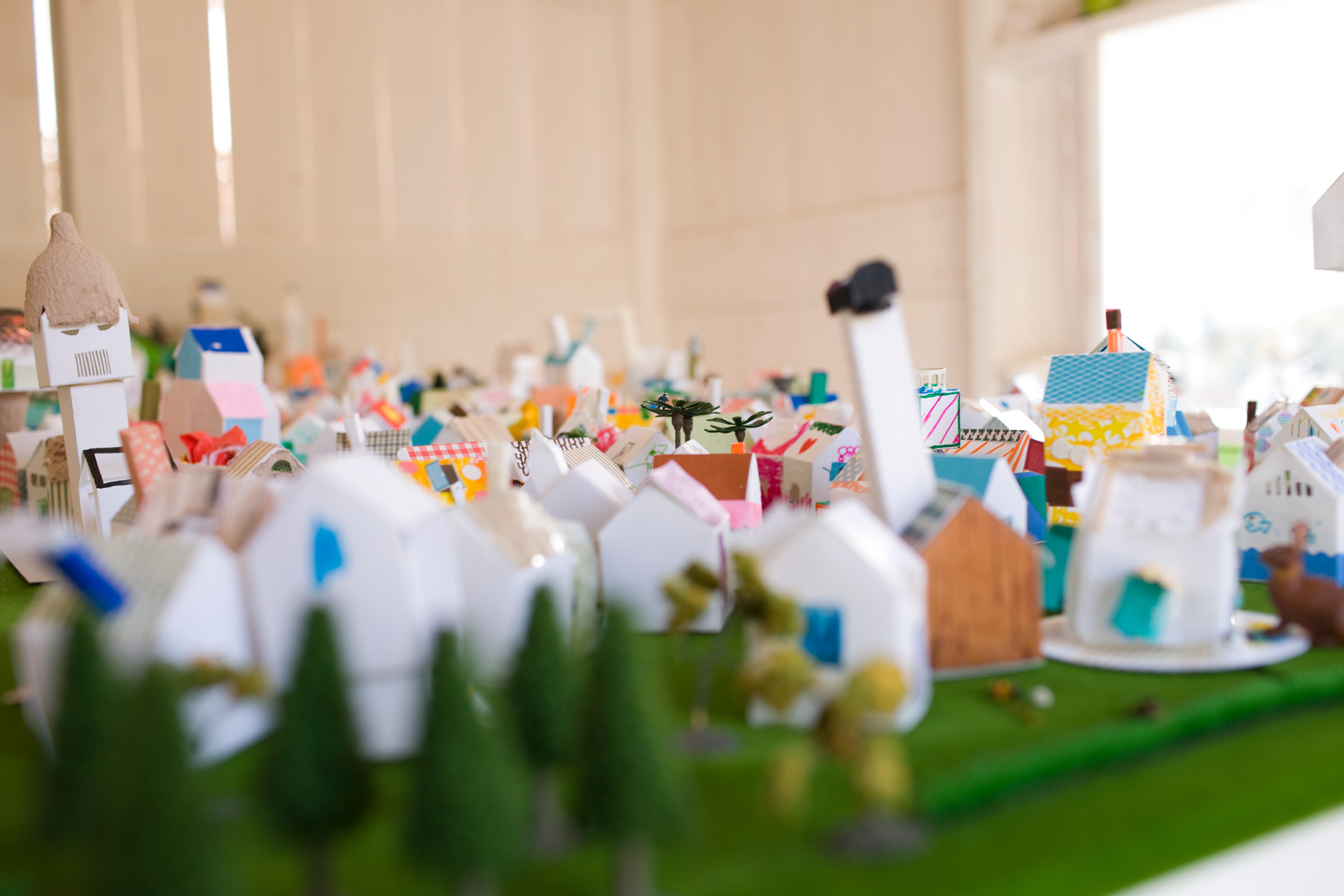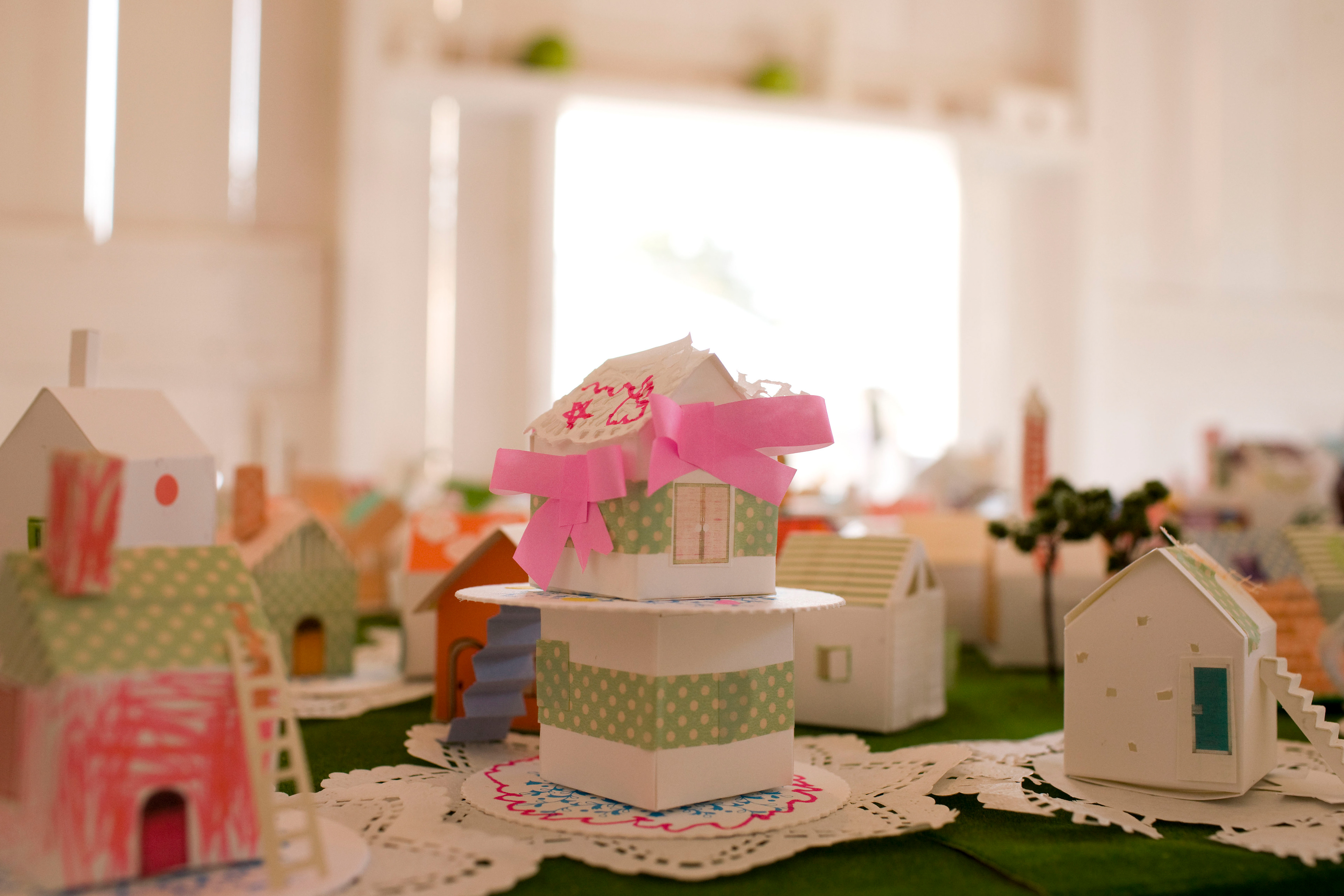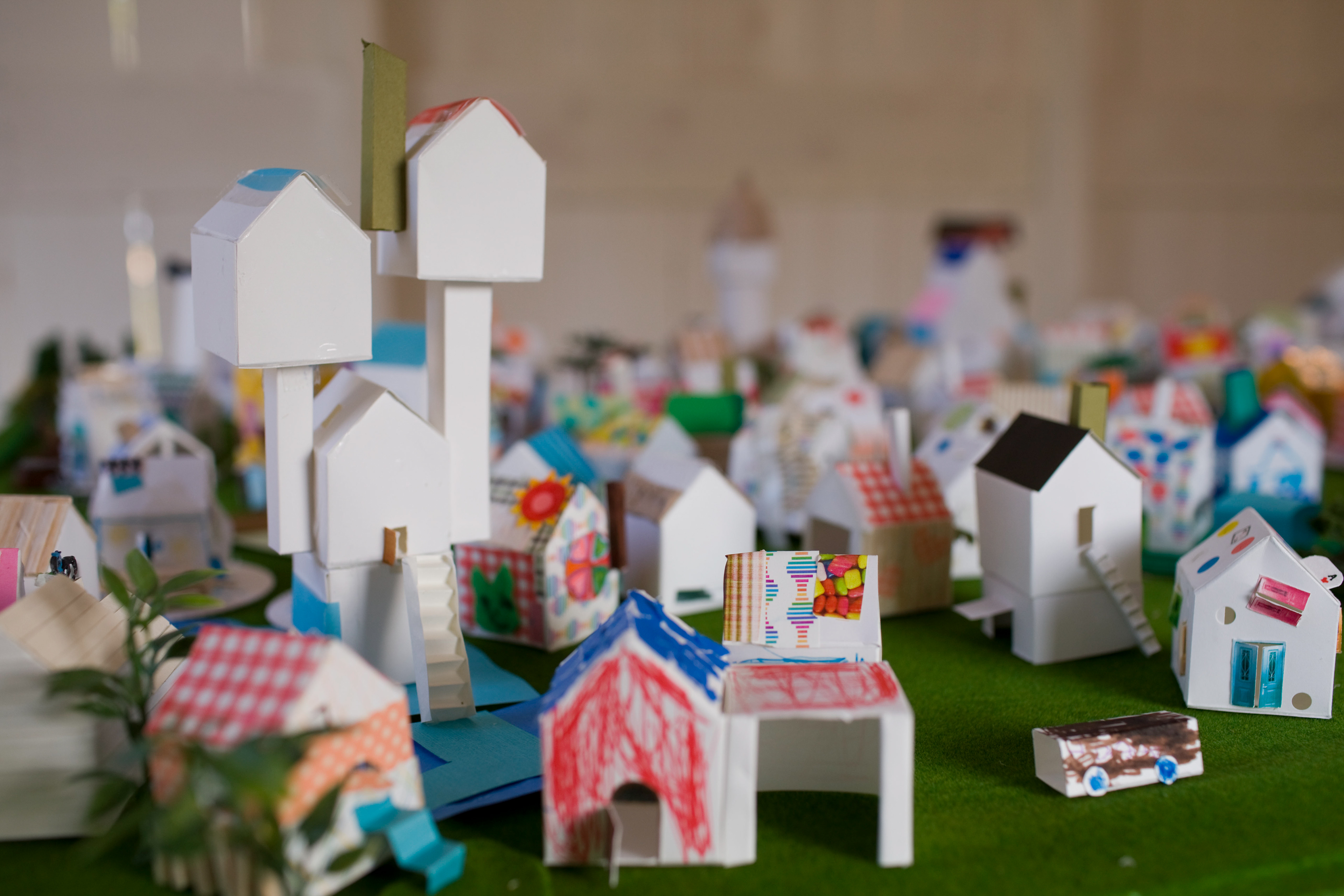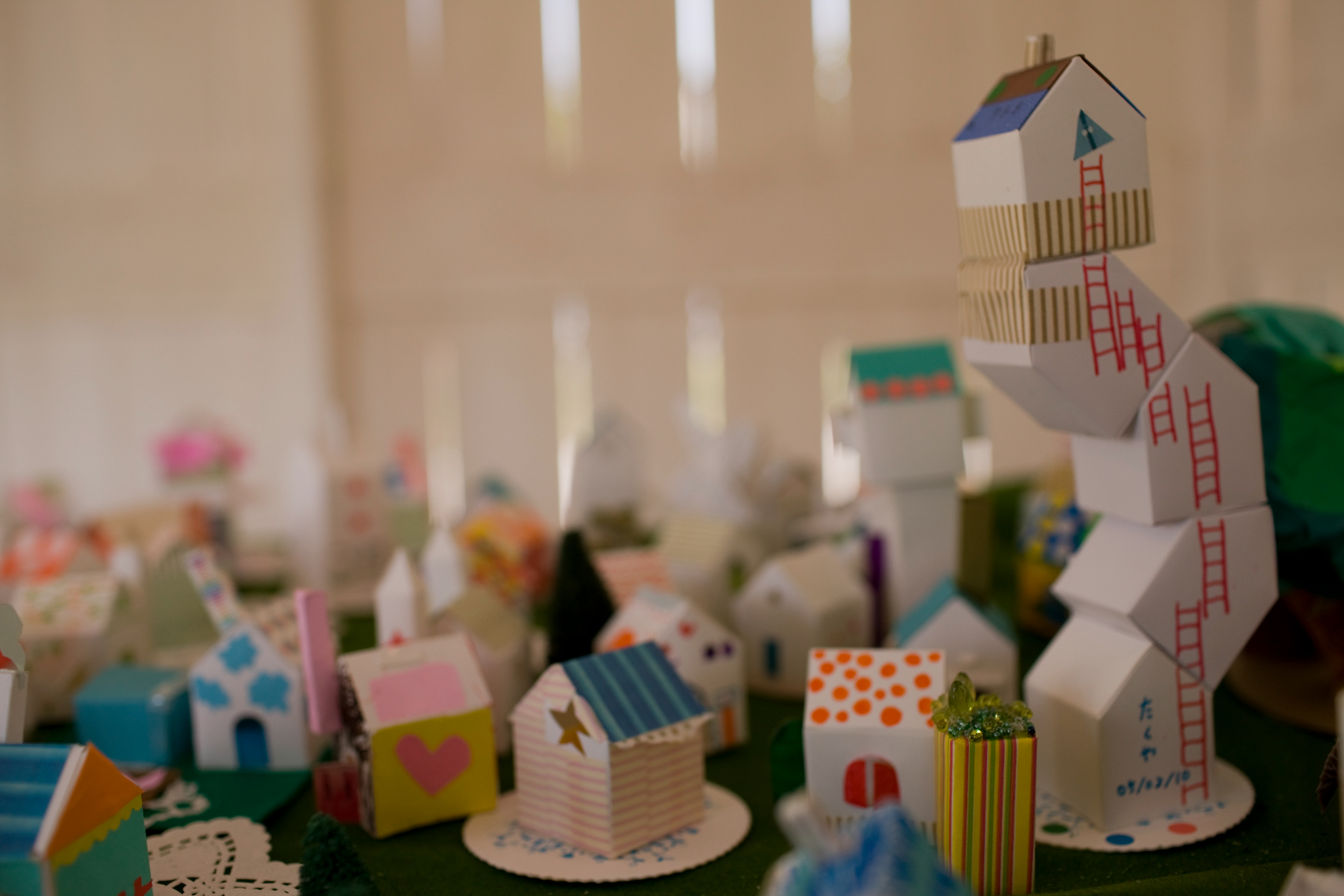 "OUCHI" is a participatory paper craft exhibition organized by "if blank" design team based in Kanazawa City.
This exhibition was held at 21st Century Museum of Contemporary Art, Kanazawa in May,2010.
Then after this first exhibition ,"OUCHI" is held the other places keeping on very well attendant.
OUCHI meaning a HOUSE in Japanease easy word.
You can built your paper craft house as you like from cutomizable cut paper stencil.
I would like to cover that these lovely works thurogh the smilng faces all the participations.
From to see these creatated small world,might be let you known that small imaginative hands have a ability to make a wonderful great town people live.  
photographer Ttsuyoshi Ando
You can see more interesting their woks the URL underneath
if blank blog
All produced by if blank
Toshihide OKAMOTO, Masahiro KATANO